Do
Professional

Photos Matter?

How do most buyers shop for new homes? On the internet right? So we decided to hold a very informal test with a couple of buyers looking at homes online. We presented them each with a list of homes that met their requirements and watched how they selected which homes to visit.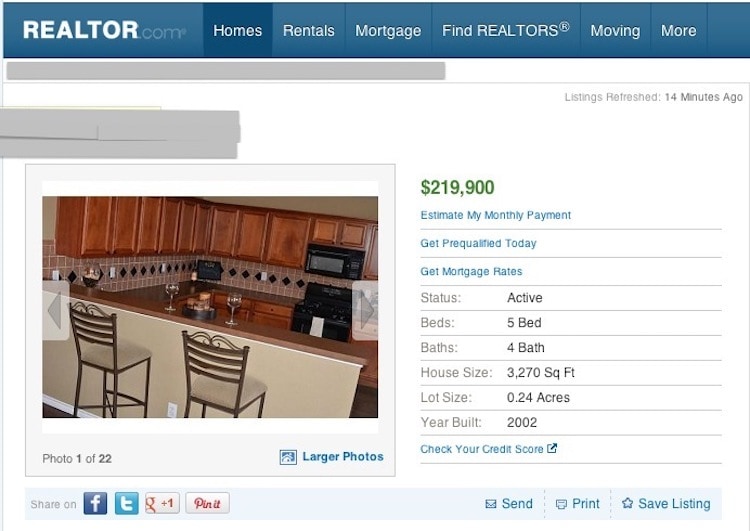 We used an iPad in one case and a laptop in the other. The results had one page per listing and showed the MLS information and the primary picture of the property. They spent 1.5 seconds on each result. It was amazing to see how fast our clients rejected each listing. The property was evaluated and accepted or most of the time rejected based on the appearance of the primary listing photograph.
This should strike a chord with anyone listing their home. You must find an agent that uses the best professional photographs. Here is an example of a listing that we thought might fit our clients needs. The photograph is of acceptable quality, but you will quickly see why this should not have been the primary picture. It also does not flatter what is arguably the most important room in the house.
Now that I have shown you how a listing should not be represented, its only fair that I show you how one should. We use a great local photographer that is passionate about his photos and only photographs homes. I really think you will agree he does an amazing job. His passion is to produce amazing real estate photographs for his clients and his passion shows.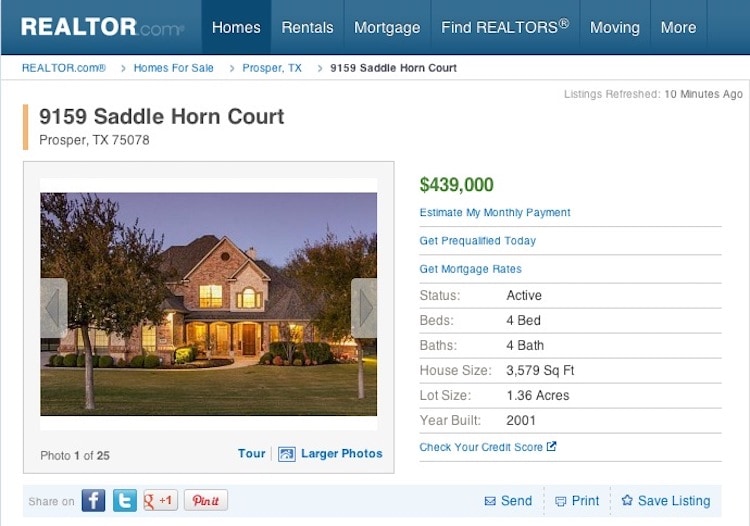 I used the listing as it appeared on REALTOR.com to showcase how your potential buyer will see your home. When we list and market homes everything we do is designed to evoke an emotional reaction to the property. We want the buyer to emotionally attach to your home. The first step in this process is to make them want to schedule a showing. Photographs, blog posts, social media blurbs and HD video all help to achieve this result. Here is the actual photograph as it appears on our site or in a blog post.
So Who Pays For The Photos?
We do, it's part of the expense we incur to list your home. Along with the professionally printed flyers, interior staging advice, landscaping advice, HD Videos, detailed blog posts on our amazing website, these are just a few things that set us apart from other agents. Ask any of our clients, the end results of a SOLD sign in their yard is well worth it!
Why Don't All Agents Use a Pro?
Cost, it's that simple. We spend hundreds of dollars to photo and video each listing. Its not cheap, but it's well worth it.
The sad news is most agents do not use a professional, they either take the photos themselves or use photos submitted by the sellers. We own some of the best equipment around for video and photography. Everything from speed lights to wide angle lens and remote flash slaves. We have been trained in how to take professional real estate photos, so why don't we do it? It's pretty simple, we choose to be experts on marketing homes, not photography. We want to use every waking hour to focus on selling your property!
Final Advice
There are many agents that do all the aspects of marketing a home themselves and some do a good job. My best advice to you when you're ready to sell your home is to find an agent that is passionate about selling your home and has built a team of quality professionals. These team members allow the agent to focus on marketing your home and not F stops or focal plane length or white balance.