Selling Your Home In Prosper, TX
For nearly two decades we have been selling our listings for more money and in less time than the area average. Our homes have fewer days on market prior to selling due to our state-of-the art marketing plan, which means they sell for more money every time. We sell homes in 1/3 the time and for 5% more money than the typical agent.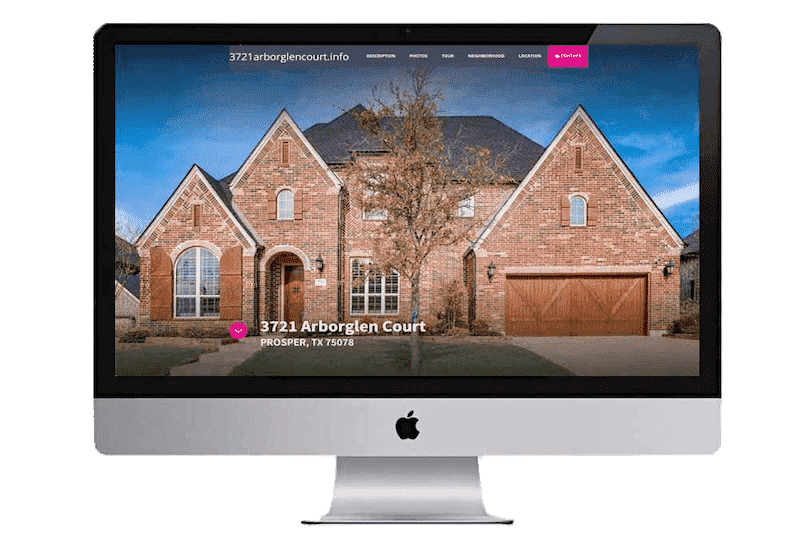 WE KNOW THE PROSPER REAL ESTATE MARKET
We have always felt we best serve our Prosper area home selling clients by being hyper-local. To price your home, we utilize our experience, knowledge and real-time market data from the multiple listing service (MLS). We then consider how homes are selling in your neighborhood, village and even your street. Sounds complicated? It is! Each home appeals to a different buyer. To obtain the highest possible sales price for your home, the marketing must reach the right buyers with the right message.
We Have The Talent To Showcase Your Prosper HomeWe create a custom marketing package for your home starting with photos, videos and printed materials. We then present your home on a dedicated website, on social media and our industry leading YouTube channel and that is just the beginning...
WHAT OUR CLIENTS SAY
We cannot say enough good things about Deb Wells! Our home was on the market with another firm for six months, with very few showings. When we listed our home with The LivingWell Team, things went professional immediately!
Deb's intimate knowledge of the market, and just as importantly, how to market stood in stark contrast to our other firm! Staging and prompt communications were central to the less than five-day sale of our home!

If you want to sell your house in the Prosper, Texas area, there is only one firm to call.
Tim S.
Deb and Brent are amazing! They are both incredibly professional and so well prepared. Deb did a great job walking us through the selling process from start to finish and keeping us updated and informed of any developments and/or changes. She did a terrific job staging our home,which sold in one day! She was with us at the closing and made sure everything was in order. Brent has been outstanding on the other side with us choosing a builder, meeting with them and gathering information on the process and guiding us through the building process. He is always proactive on the progress of construction, sending us weekly video updates and educating us on the building materials as well as anything he sees that needs to be corrected. Overall, I would highly recommend The LivingWell Team
Greg P.
We sold and bought homes at the same time with Brent and Deb and had a wonderful experience. From preparing and staging our current home to hunting and finding a new one, it was all done with professionalism. We felt very taking care of and they made the whole process easy and pain free.
If you are looking for a team of realtors to buy or sell a home in DFW you will be very happy going with Brent and Deb.
Vaughn
SCHEDULE A FREE CONSULTATION