Thinking About New Construction?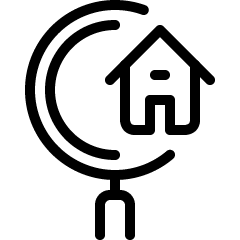 There is nothing like that new car smell - and there is nothing like that new home smell either! Now that the real estate downturn is over, builders are moving forward as fast as they can to bring new homes back to the market and buyers are buying them just about as fast as they can be built. There is new construction all over the greater Prosper area right now. If you like larger lots, there are many opportunities to find a new construction home on a larger lot, but they move quickly. On the west side of Prosper there are neighborhoods like Windsong Ranch that have so many amenities its hard to list them all. On the east side of Prosper, we have neighborhoods like Whitley Place, Gentle Creek and Whispering Farms with a more peaceful environment and executive homes. Moving farther north onto the Prosper/Celina border we have amazing neighborhoods like Mustang Lakes, Light Farms and Lilyana. Luxury new construction can be found in any area you want to live and if this is what you want, we can give you a list of custom home builders to compare.
Tips On Buying New Construction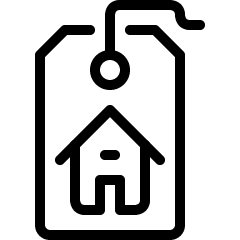 Buying a new construction home is somewhat different than buying a traditional resale home. There is something very nice about buying a brand new home that no one has ever lived in. The smell of a new construction home can be something like the smell of a new car. If you plan to go this route for your next home, there are some important tips to remember. New homes can be purchased at several different phases; a spec home which is complete and ready to go, choosing the lot and starting from scratch or somewhere in between. There are pros and cons to each. Frequently a better deal can be had on the spec home since it's already finished and the builder will want to get it off the books. You'll also likely have to live with the finishes as making changes to a finished home would cost more than buying something in an earlier stage and picking the finishes you want before they get installed. Regardless of which stage the home is in, take heed of these tips when buying new construction. This is a very different process and it is highly recommended that you have a real estate agent with extensive experience in new construction sales represent you. Contact us to learn more about how we can help.
Hire your own agent at the beginning of the process. The builder's on-site real estate sales agent has been hired to represent the builder. New construction contracts can be complex so negotiating with a hired professional will save you money, time and help to ensure your home is built well. Get everything in writing.
No matter what, always give your agent's information to the on-site agent when visiting new construction alone.
Don't automatically use the lender the builder has "partnered" with for your loan. Sometimes, they have exceptional sounding incentives that sound too good to be true because they are. Always shop your mortgage. Rates vary and while a builder may appear to pay closing costs, sometimes the lender makes that loss up in a higher interest rate. Always shop!
Make sure you have a pre-drywall inspection and another inspection just a few days prior to closing. Most builders will be happy to fix anything that isn't up to code found in the inspection and the best time to do that is before the drywall covers up what's behind the walls. Have the inspector come back before your final walkthrough to make sure all the work was done correctly.
The model home is not what your home will look like. The model home is the shining example of what it would be like to build out a "fully loaded" home with all the important upgrades.
Research different builders. Check online and see what you can find out from other homeowners in a neighborhood. Check the Better Business Bureau as well. All builders are not the same.
Find out how the homeowners association will operate. Typically the builder will control the HOA until a certain number of homes have been built and sold to new homeowners.
Check to see what internet service and tv providers will be available. If you have a preference and that company won't service the homes, you will want to know this ahead of time.
Understand what is standard and what is an upgrade. Frequently there are options for you early in the process to choose between different styles of standard finishes and then even more that are upgraded levels of finishes. Know before you start what standard cabinets, granite, flooring and light fixtures will be in the house. There may be a design center for you to make your selections or even homes built by your builder in different communities you can visit and see yourself.
Be sure to understand what appliances come with the home. Often times you will need to buy your own refrigerator, washer and dryer.
Work With Your Own Buyer Representative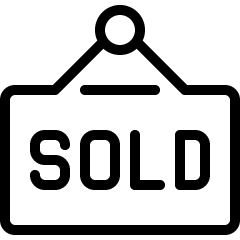 This can't be stressed enough. New home sales can be even more complicated than the traditional resale process. There will be change orders, mistakes, amendments, negotiations, deposits, contingencies and negotiations. New home sales contracts are different than standard purchase and sale contracts and tend to protect the builder more than the buyer. An agent exprienced in working with new construction homes is an advocate you can't afford to not have on your side. Also, a brokered negotiation is almost always the best scenario and for that to happen you need an agent with a fiduciary duty to you.
Building A Home From Scratch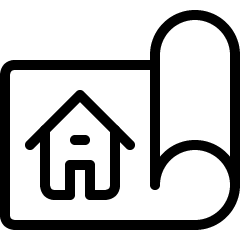 If you have not considered building your next home, we recommend you get with us and discuss it. Our clients love, love, love their new homes. They are fresh, clean and built exactly the way the selected them. You get to choose everything from paint colors, to finishes, to materials, and even the front elevation. We help you select the floorplan, pick the dirt (lot) and even accompany you to the design center to keep you on budget and stay stylish. One of the most important things we do is our weekly build site visits that we video and send to you. We do so much more, let us buy you a cup of coffee and show you!
An example video...
Contact Us To Represent You: (972) 825-3672