Taylor Morrison

Homes For Sale in Dallas Tx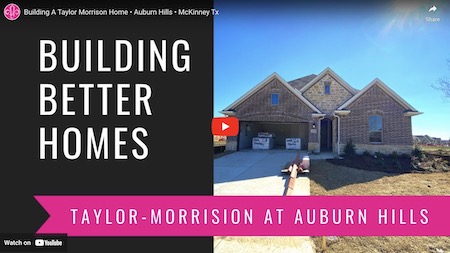 View all the Taylor Morrison homes in Dallas Tx right here! They have only become widely known since thier purchase of Darling Homes a few years ago. With our website, you can conveniently browse through a comprehensive list of Taylor Morrison's newly built homes for sale in Dallas Fort Worth, TX. Gain immediate access to in-depth property reports that contain photographs, pricing details, virtual tours, as well as useful information about the school district and the surrounding neighborhoods. You can find all this and more on our site.

Our team of expert REALTORS® has been hard at work assisting our clients in building their beautiful Taylor Morrison homes throughout the Dallas Fort Worth area. From cozy starter homes to luxury homes, we have built a solid reputation as the new construction experts. Each home we help build receives our attention to detail and quality, ensuring that it meets the highest standards of craftsmanship and design. Our dedication to excellence is evident in our attendance of every meeting and our filming of your new home on a weekly basis. With our team's expertise and commitment to excellence, you can rest assured that you are investing in a home that will not only meet your needs but exceed your expectations for years to come.
Be sure to register for a free account and check out our list of Dallas Tx new home builders.
Taylor Morrison New Homes
September 27, 2023
Neighborhood:
Wilson Creek Meadows
MLS#20318300 REPRESENTATIVE PHOTOS ADDED. Built by Taylor Morrison, November Completion - the Cabernet at Wilson Creek Meadows. October Completion! The Cabernet is a beautiful home with an...

Information is deemed reliable, but is not guaranteed accurate by the MLS or NTREIS. The information being provided is for the consumer's personal, non-commercial use, and may not be reproduced, redistributed or used for any purpose other than to identify prospective properties consumers may be interested in purchasing. Real estate listings held by brokerage firms other than LivingWell Realty are marked with the NTREIS IDX logo and information about them includes the name of the listing brokerage.

NTREIS data last updated September 27, 2023.
Taylor Morrison New Home Sales Statistics
How long does it take to build a Taylor Morrison home?
Building a Taylor Morrison home can take anywhere from 6 months to a full year. The factors that effect your build time consist of market demand, supply side issues, labor availability, city permitting and inspections and weather.
Will Taylor Morrison refund my earnest money if I cancel my contract?
Earnest money is a very misunderstood item when building a new home. The builders contract will clearly state if and when the money can or will be refunded. Most builder contracts clearly state it is non-refundable once the contract is signed. However, most builders will refund your money in some circumstances. Your REALTOR® has an obligation to explain the contract's terms to you so you understand what you are commiting to.
Does Taylor Morrison pay my real estate agent's fee?
Yes, they pay your real estate agents fee at closing through the title company.
Will Taylor Morrison give me a discount if I don't use a real estate agent?
No, Taylor Morrison understands the value a real estate agent brings to the home building process. A good new construction agent will meet with you to educate you to the process before hand, negotiate on your behalf, explain the contract and terms to you, attend all meetings, visit the job site weekly and use video to document the build process and be ready to solve problems for you should they arise.
Does Taylor Morrison negotiate with new home buyers?
Yes, they will negotiate with you, but it depends on the market and location. Why would you want to negotiate with them when they willingly pay for you to have a real estate agent represent you? We are building and negotiating all the time. You are far better off leaving this to the experts that represent you.
Are inventory home or 'spec homes' cheaper than a 'build to suit' home?
Yes! Most builders offer a better deal on a home that is sitting on the ground completed. They have carring costs associated with these homes and it costs them money every month to just have it sitting unoccupied.
Do I have to use the builder's lender?
Nope! The builder wants you to use their lender since they make a great deal of extra income from you doing so. You are not obligated to use them. They will typically require you to get 'pre-approved' with their lender to make sure you can afford to purchase the home.
What is my design center appointment?
When you visit the new home design ceter, you will be selecting all the colors, finishes and materials that will be installed for your home. This is a super exciting process, but can be over-whelming. We attend this meeting with you to help with your selections and to keep you on budget. Keep in mind that the design center is a huge profit center for builders.
Do I need an inspection when building a new home?
Yes, let me say that again, yes! Its the best money you will ever spend. Many agents will advise you not to spend the money on a home inspection. These agents are giving you terrible advice in my opinion. As a matter of fact, take five minutes and watch the video I made specifically on this subject.
Can I negotiate when buying a new home with Taylor Morrison?
Of course you can. Quiet frankly, that is my job as your agent. So you should really let me do that for you. I have negotiated hundreds of homes over my career and have trained and coached many agents as well.
What is a build to suit home?
Build-to-suit means that a home is designed and constructed to meet your specific needs. You pick out the lot, floorplan, elevation, exterior cladding materials, flooring, counter tops, paint colors and everything else that goes into the home.
What is a spec home or inventory home?
New home builders recognize that many people need a home right away. Since many clients don't have time to wait on the build process, a builder will design a home to their specifications. This is where the term 'spec home' comes from.
Can I build a new home if I need to sell my home first?
Yes you can. You can also request the contract be a contingency based on the sale of your home. This is a level of protection of your earnest money if your home does not sell.
Do appliances come with my new home?
Yes the do. Here is a list of what is typically included as appliance packages:
oven
range or cooktop
micro wave
dishwasher
disposal
How much are closing costs?
Closing costs are typically the same as purchasing an existing home. Typically in the range of 3% - 6%. We have a detailed breakdown here if you would like more information.
Will Taylor Morrison make changes to the floorplan?
No, typically they will not. There are many complex reasons for this, but the short answer is no.
Typical Financial Incentives Offered by New Home Builders
Here is a list of incentives that are offered by builders in Texas. Please remember that at any given time, only a few of these incentives are offered by any builder including Taylor Morrison Homes to new home buyers in Texas including the Dallas metro area.
Sales Price Discount - This is a simple reduction in the final sales price of the home. It is typically a builder credit applied to the base home price.
Design Center Credits - The place where budgets are broken is the design center. A builder credit goes a long way at the design center. Keep in mind many builders have extreme mark-ups applied on these items.
Lock In Your Interest Rate - Many builders will offer a financial credit to buyers to be used to 'lock in' an interest rate. You will see this offered during times with inceasing mortgage interest rates and periods of volatile markets.
Buy Down Your Rate For A Lower Rate/Monthly Payment - This builder incentive helps buyers in a market of exceedingly high interest rates. It specifically addresses a market that increased rapidly and has priced buyers out of the market.
Buy Out Your Mortgage Insurance - Builders can offer a buy-out option for conventional mortgages with private mortgage insurance (sometimes called single-premium mortgage insurance or single-payment mortgage insurance.). This eliminates an extra fee (PMI) from your monthly payment making it more affordable to purchase a home.
Prepaid Closing Costs: Builders may offer cash to be applied towards a buyers closing costs. Closing costs are typically out of pocket expenses you pay at closing. Closing costs in Texas can range from 1% - 3% depending on your situation.
Premium Upgrade Packages - Many builders will incentivize you to purchase a home by giving you a higher level finish out for the base price. This can be a very attractive option for those on a limited budget.
Lot Premiums - The old saying of 'location, location, location' is still very true today. Yet today, a larger lot or better view comes at a seemingly massive cost. Many builders will either reduce the lot premium or wave it altogether for the right buyer.
Mortgage Payments: Some builders may offer to pre-pay for defer your first few mortgage payments to entice you to purchase a new home with them. Remember, they are just tacking the payments on to the end of your loan.
Property Taxes: Builders are sometimes willing to pay the property taxes on a home after it's sold. This is one of the least beneficial incentives. Take the cash over tax payments anytime.
LET'S CHAT ABOUT YOUR NEW HOME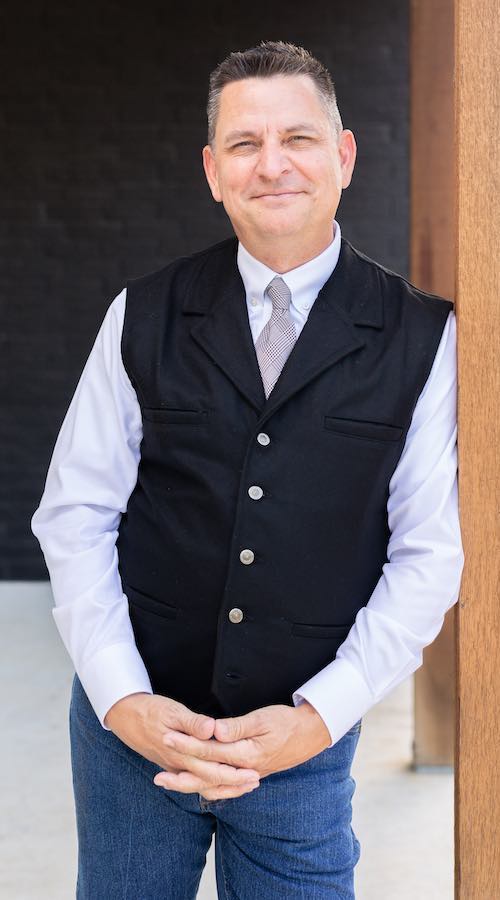 Brent is a recognized new home construction expert and has developed a new home course to teach REALTOR® how to properly represent their clients during the build process. He is also our resident expert on building your next home.
Just fill out the form below and let's chat via zoom or grab a coffee.
Ask Brent a question...