Celina Tx Neighborhoods And Subdivisions
Use the guide below to search Celina Tx Neighborhoods and find your perfect home. Listings are updated every 15 minutes from the North Texas MLS.
The city of Celina, in northeastern Texas, is known for its hometown vibe and with the beauty and warmth of the community, it's not surprising its rapidly booming.
With a population of 11,116, it's not a large city by any means but just ten years ago the population was less than half that. So, what draws people to Celina? Here's the secret to this beloved community.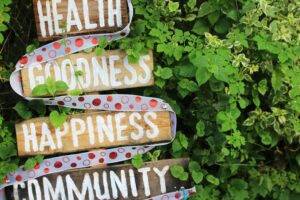 Things to do
Historic Downtown Celina: With a wide selection of dining, shopping, professional services and city offices, this is a fun place to explore shops, enjoy eating out, or take care of personal or official business,
Old Celina Park: This park is always active, with three baseball fields, one softball field and wide-open spaces for football and soccer, there's plenty of room to run for family or sport's enthusiasts,
Founder's Park: Offering basketball courts, tennis courts, horseshoes, a play structure and gazebo, this is another great outdoor location for hosting family picnics, reunions or other functions,
Wine tasting: Although the city is small, there are ample wineries for tasting and touring. Some of the local favorites include Carmela Winery, Caudalie Crest, and Eden Hill Winery and Vineyard,
Friday night football: Texans love their local football teams and Celina is no exception. Friday nights are high-energy, community events where families of players and the community at large come to support their high school team.
Celina Real Estate
The median home value in Celina is $318,300 and the majority of residents own their home. There are currently 63 listings in Celina, ranging from a nearly brand new three-bedroom, two-bathroom home with 1,594 square feet for $350,000 to a magnificent custom-built Mediterranean-style home with six-bedrooms and six-bathrooms and nearly 6,000 square feet on three acres for $1,500,000.
If you're in the market to purchase a whole ranch, Celina has one listed at $6,499,900 for a 10,000 square foot home on fifteen acres. Included in this price is a KISER arena and nine-stall barn for the horse lover and farming enthusiast.
Upcoming 2022 Events
March 11: Friday Night Market
March 26: Wine Crawl
April 8: Friday Night Market
April 9: Clean Sweep
April 16: Movie Night
April 16: Easter Egg Hunt
May 7: Cinco De Mayo
May 14: Cajun Fest
May 20: Friday Night Market
For more events, check the City's webpage here.
Great Public Schools
High School students in Celina attend the highly rated Prosper High School. With a little over 4,000 students, Prosper High School is known for its academics, clubs and activities, diversity, college preparation, health and safety.
Middle School students attend Lorene Rogers Middle School, which also received an A rating for academics and teachers. This school has 1,178 students and a great 15:1 student/teacher ratio.
Elementary students in pre-k through fifth grade attend Cynthia A. Cockrell Elementary School or Celina Elementary School. With a little over 900 students, Cynthia A. Cockrell Elementary School is known for its outstanding academics, teachers and diversity. Celina Elementary School is smaller with 559 students and is known for its small 14:1 student teacher ratio, as well as academics, teachers and diversity as well.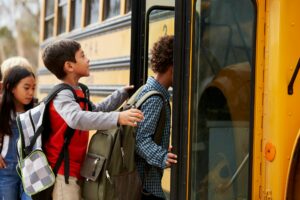 High Rankings
Whether you're looking to buy a home or raise a family, you'll find Celina near the top of the list for each.
Celina, TX is rated #68 out of 701 for places with the best public schools in Texas
Celina, TX is rated #143 out of 1,050 for best places to buy a house in Texas
Celina, TX is rated #155 out of 1,053 for best places to raise a family in Texas
Each of these statistics has been provided by Niche.
To discover more about Celina, you can visit the City of Celina's web page here.
For questions about living in Celina, or to help with your Texas Real Estate search, contact us at The Living Well Team.
Contact Us for Expert, Personal Service for Buying and Selling in Celina