New Construction Homes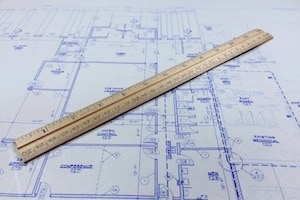 We are certified New Home Construction Specialists. We advise our clients on how to get the most home for the least money. We also advise you on lot selection, the best floor plan and the upgrades that will make you money when you sell. A huge benefit is we visit with the builder and walk the job site every Friday to keep an eye on things. Everything we do for our clients is designed to eliminate stress, ensure a great home and let you enjoy a fun and exciting process.
Be sure and check our blog for articles on our local builders and neighborhoods. We call it Model Home Monday.
You Get: Weekly Updates
The video above is an example of what our clients receive every week. It takes a tremendous amount of work to create these updates, but our clients love them. We drive to each job site, speak with the sales associate and builder if possible. We then walk the job site and film an update.
We have found this to be a unique service that LivingWell Properties provides and our clients love it. We have international clients that have trusted us to build their dream home in North Texas and have never set foot on their property until the home was finished. We keep them updated through the extensive use of our custom videos and updates.
We Are: New Home Construction Certified
We love building new homes and have taken many, many class hours to stay at the top of the game. We are versed in green home construction, energy efficiency, materials and many other aspects of the construction process. We get to know the builders and chat with them about issues, successes or anything else that pops up from walking the job site over 36 times in a typical build.
We Know: The Best Neighborhoods
Don't call us to help you find a home in Dallas, we don't know Dallas. Don't call us for help in Ft. Worth, we don't know that area either. We know Collin County and especially the greater Prosper area. We believe strongly in you hiring a local agent that works a specific area. If you are interested in the best Prosper agent, then you have come to the right place. We are also darn good in Celina, McKinney, Frisco and Plano.
We Get: The Best Prices
Probably the most discussed and talked about aspect of building a home. We negotiate new homes every week and know many of the sales associates. Our relationships and market knowledge ensure you get the best price! We do not fight for you, we negotiate. We are certified negotiation experts (CNE) and bring that training to the negotiating table on your behalf.
We Provide: Design Assistance
We offer the services of our listing expert and home stager to each of our new construction clients. Many of our clients know what they like, but have trouble coordinating with their favorite items and blending that with a home that will resale well. We also keep you on budget. Remember, the design center is where much of the profit is made in new home sales.
We Attend: All Meetings
The average agent attends one meeting, the contract signing. We attend every meeting and visit the build job on average 24-28 times. We attend closing and follow up with you after you move in. We are also available if you ever need help resolving a warrenty issue or problem.
---