School Districts of Collin County
Posted by Brent Wells on Saturday, April 16, 2016 at 8:44 AM
By Brent Wells / April 16, 2016
Comment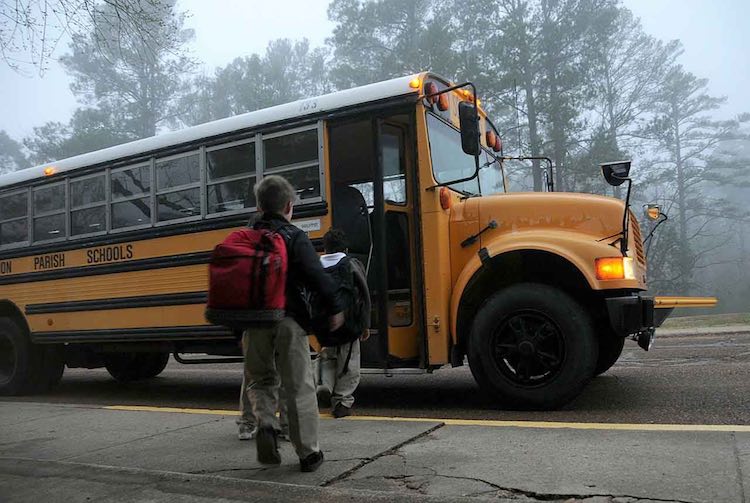 When it comes to home buyers with children, sometimes a school district or a specific school can make or break a home sale. Some home buyers prefer a one high-school district like Allen. Some home buyers prefer a small school model like Frisco. Some home buyers prefer a long standing tradition of excellence like Plano. Therefore, when a home buyer becomes a homeowner in their dream school district, it can be upsetting when school districts change their attendance lines.
Map Of The School Districts of Collin County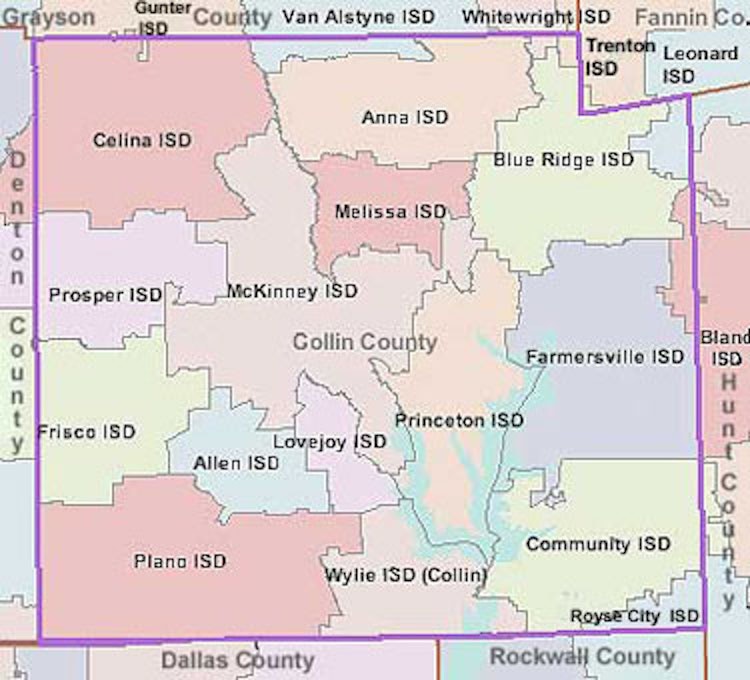 With a total of 21 Independent School Districts (I.S.D.), Collin County is seeing more and more rezoning. Redistricting/rezoning can be a painful process for all involved. Teenagers face separation from childhood friends. Parents face tactical issues of trying to get kids to different schools. The community and I.S.D face the balancing act of how new schools with new amenities reflect upon established schools who may not have all the bells and whistles. The rapid growth of boom towns like Frisco, Prosper, Allen, and Celina inevitably means growing educational needs. The individual culture of a town and its Independent School District speak to the overall educational goals of the community. For instance, the small school philosophy of Frisco can be a double edged sword. Frisco is facing, what feels like, a constant rezoning dilemma. Frisco I.S.D. is committed to a small school philosophy to keep educational personal. Yet, with the growing population, more schools have to be built. In 2014, Frisco redrew school boundaries to incorporate Reedy High School and Pearson Middle School. In 2016, the lines will once again be redrawn to incorporate new schools: Lebanon Trails High School, Nelson Middle School, Miller Elementary, and Vaughn Elementary.
Due to continued rapid growth and the community's desire to maintain smaller school environments, FISD opens new schools regularly to ease overcrowding and meet the needs of students. Every time a new school is opened, attendance zones must be redrawn to accommodate the new campus. This process takes place in the fall for the following school year. --Frisco Independent School District
Prosper is facing similar growing pains. Recently the Dallas Morning News published an article on Prosper's prospering. The similarities between Frisco's humble beginning and rapid growth to Prosper's are evident. As you can see from their graphic, Prosper is already beginning to exceed classroom capacity. The new Windsong Ranch Elementary will open next year. How will Prosper I.S.D. grow with the community? Will it follow in Frisco's footsteps and keep true to a small school philosophy?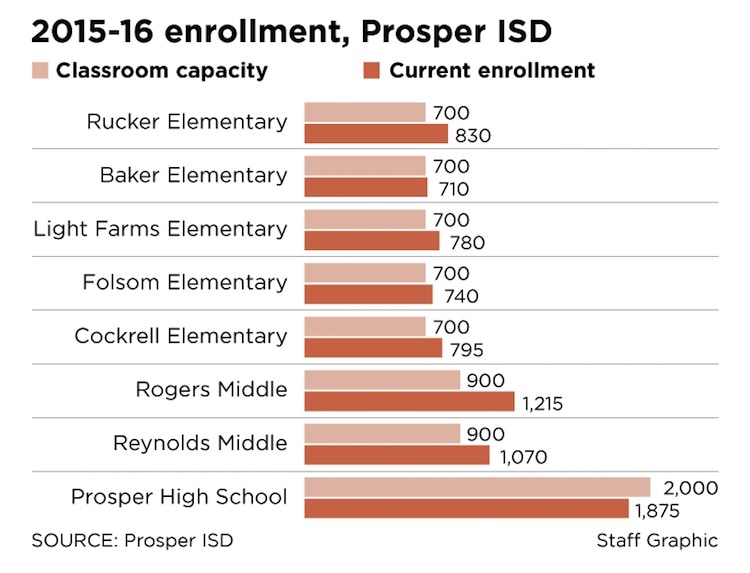 For home buyers, it may seem impossible to keep up with school lines. You have so much to learn about the home, let alone the school district. This is not a decision to be taken lightly. Luckily, Brent and Deb are ready to help you. They have their finger on the pulse of the ever-changing remapping of school districts. Did you know that Prosper's newest high school is actually going to be in Frisco? We did!
Comprehensive List Of School Districts of Collin County