Questions About Building a Home in Celina Tx
Posted by Brent Wells on Saturday, August 21, 2021 at 3:05 PM
By Brent Wells / August 21, 2021
Comment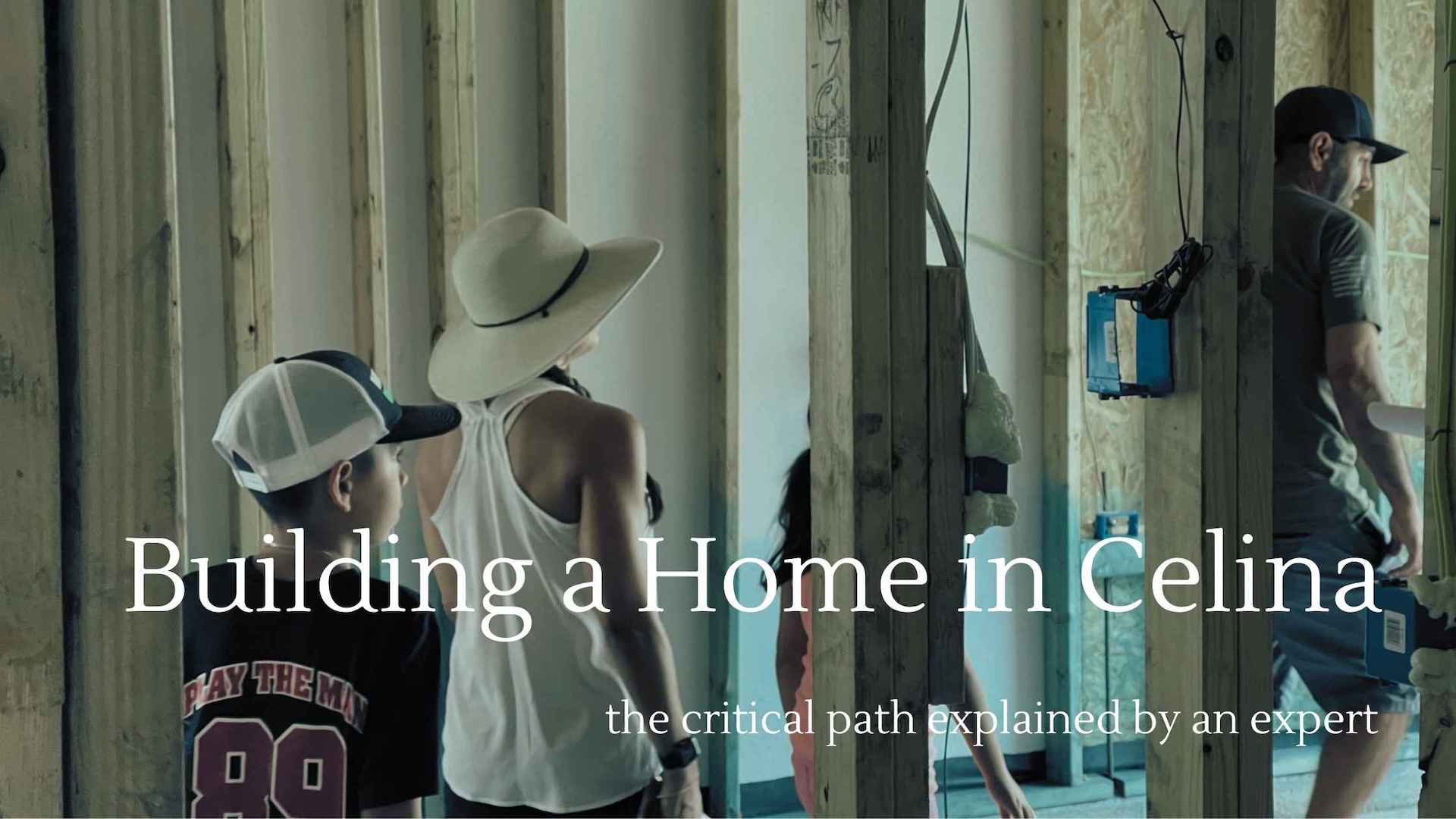 Are you thinking about moving to Celina Texas?
We have helped many individuals and families discover the amazing town just north of Prosper called Celina. Many of our clients have taken our free tour of Celina that introduces you to all the local attractions and neighborhoods. During the tour, our clients discover how many new home communities Celina contains. Everyone always has questions about building a new home in Celina Tx, so we created this page to explain the process and hopefully lower your stress level. Enjoy!
Are there any new homes left in Celina?
Yes, we have spent 15+ years building relationships with our local builders and their sales associates. We leverage these relationships to write new construction contracts when other agents can't.
The market is also reducing in intensity. By no means is the market softening, but there are more opportunities to get a "build to suit home" or an "inventory" if you know how and where to look.
Our local Celina builders are also rapidly adding more lots to our local Celina neighborhoods. This will greatly reduce the competitive stress of finding a new construction home in Celina.
How long will it take to build my new home?
The amount of time it takes to build your new home in Celina will depend on multiple factors: the neighborhood, the builder, the size of the home, the detail level of the home, the selections you make at the design center. All these factors contribute to the amount of time it takes to build your new home.
Pre-Covid we saw an average of 6 months from contract to closing for a 3,000 sq ft one story new construction home in Celina Tx. During Covid, these numbers have exploded to 12+ months in many cases due to labor and material shortages.
Why do some lots cost more money?
Builders will charge a premium for a lot that has any special characteristics. I do mean anything. For example, builders will charge more for the following items:
Larger in size

Backing up to a green belt

Cul-de-sac location

Facing North or East
Containing one or more trees
A water view
A golf course view
or anything else they feel they can charge for...
How much are property taxes?
Before you yell at every Texan you see walking down the road about our state property taxes, please keep in mind we do NOT have a state income tax. Hopefully that softens the sting of a 2%-3% annual property tax. Your taxes will vary based on your homes value, the city and the neighborhood you select.
What is a MUD?
A Municipal Utility District (MUD) is one of several types of special districts that function as independent, limited governments. The purpose of a MUD is to provide a developer an alternate way to finance infrastructure, such as water, sewer, drainage, and road facilities. Read the complete document here.
What is a PID?
A PID is a special district created by a city or county under the authority of Chapter 372 of the Texas Local Code. This law allows a city or county to charge a tax against properties within the designated area, or district, to pay for improvements. PIDs can be used to finance the same infrastructure a MUD would finance but are more commonly used to fund additional infrastructure items such as sidewalks, landscaping, parks, and recreation. Some developers will use a PID instead of an HOA to fund infrastructure within a development. One reason for using a PID rather than an HOA is that PID assessments are tax deductible whereas HOA dues are not. Most PID assessments run 20-40 years and payments end when the bonds are paid. Read the complete document here.
What are the standard features of the home?
Every builder has a different set of "standard features" or finish out level in each neighborhood at each price level. Many builders has multiple models in the same neighborhood and identify them based on how wide the front of the lot is in feet. For example Highland Homes in Star Trail has a 50' product, a 60' product and a 76' product. Each home has an increasing price and finish out level that corresponds to the width of the lot.
Can you customize or change the home?
A custom home builder will let you change anything, you basically start with a blank sheet of paper. A production home builder (think master planned communities) will not allow you to change much structurally. Things like walls, windows, and doorways will stay put. You can usually add or remove an interior doorway if you like.
What does the sales associate do?
The new home sales associate is a very highly trained sales person who is very knowledgable about the neighborhood, their builders floor-plans, and the build process. They help you make pick a lot, floor-plan and architectural upgrades. Once your selections are finalized they write up the contract and negotiate with you agent on terms of the contract.
Once the contract is signed they typically participate in meetings and help answer questions and facilitate any need changes. They control the change order process which documents any alterations to the home the client requests during the build process.
What does the construction manager do?
The construction manager (CM) actually manages the build process and oversees the sub-contractors that do the actual labor. Many CMs do not provide their cell phone numbers to clients, but some do. Actually the better CMs are happy to give you their cell numbers and have a great attitude when working with clients. BEWARE the CMs who won't hand out their cell numbers and are grumpy...
Who will be overseeing the build process?
We will! We are very proud of how involved we are during our clients build process. Actually, we are the only agents we know of that create video updates for our clients. We have over 600 on YouTube currently.
Why do I need to goto the design center?
The design center is where you make all your finish selections. Things like flooring, backsplash, tile and so on. Also keep in mind, this is a sales or profit center for builders. Much of their profit margin is created in the design center. Many builders mark up items 100% or more. It is best to stick to a budget and know basic prices for common items.
What are builder incentives?
A builder in a typical market (i.e. NOT COVID) may offer a cash incentive package, free upgrades, or a design center credit to entice you to build with them. These incentives can result in a much nicer home for less money. They may also offer an incentive if you use their mortgage and title company. Remember, buyer beware, sometimes they raise the interest rate so pay attention!
Should you get a home inspection?
The short answer is YES! If you need more information to decide, I created a great video about it.
Does the builder provide a warranty?
Most production home builders provide a standard 1/2/10 home warranty. This translates to a 1 year curb to back fence coverage, a 2 year mechanical coverage (HVAC, plumbing, electrical, appliances) and a 10 limited foundation warranty.
Perry and Britton Homes should be commended because they provide a 2 year complete home warranty where every other builder only provides a 1 year warranty.
How do I find a great new construction REALTOR®?
Ask for past clients that they helped build their homes. Ask for current new construction clients that are actively building a home. Ask the home builders sales associates who does the best job. Do a google search for "best Celina agent". Look on YouTube for agents that actually create videos of their clients homes being built. Oh wait, we are the only ones that do that. Never mind, I guess thats not fair to the other agents...
Watch and Learn!