Prosper Real Estate Roundup: 3 Noteworthy Market Trends
Posted by Brent Wells on Wednesday, September 26, 2018 at 11:39 AM
By Brent Wells / September 26, 2018
Comment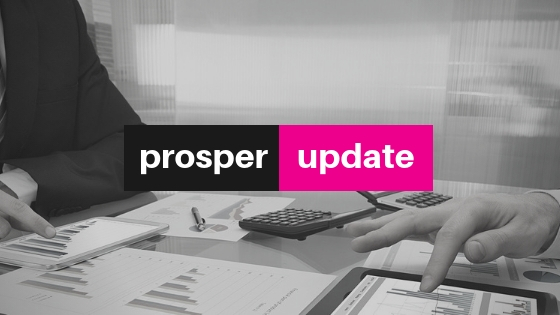 Located about 36 miles outside of Dallas, the city of Prosper has been enjoying a population boom as a result of the economic engine around Frisco and the 5 billion dollar highway. Since the start of the decade, the population has increased by more than 12,000 people, and it seems that growth will continue into the near future. This has caused an explosion in home prices, as buyers are searching for gorgeous homes located in the amazing Prosper ISD. Currently, the median sales price in Prosper is about $530,000, and home values are expected to continue to rise.
So, with this in mind, it's important to recognize the different trends that are influencing the local market conditions. Here's a few that we think you should know about:
The Population in the County Continues to Grow
Collin County has enjoyed significant population growth during the last decade, and that growth is not expected to slow down anytime soon. In March, the U.S. Census Bureau estimated Collin County's 2017 population to be at 969,603. The 30,000 increase from the previous year comes to about 82 new folks moving here every day.
Prosper, by association, will also continue to experience growth and development during this time. As new residents head to the area, the local real estate market will respond in kind. The stunning homes in Prosper will be in high demand, prices will continue to rise, and new construction homes will continue to be built.
Prosper is Investing in Its Public Schools
The current residents of Prosper have recognized the need for more schools to maintain the amazing student to teacher ratio. Not to be outdone by its neighbors, Prosper has spent $48 million dollars on a new football stadium. There's plans and land designated for two new high schools and multiple middle and elementary schools. Prosper is one of the few school districts with an orchestra at all levels schooling. They have implemented the highly desirable Suzuki Strings program. This emphasis on education will not only bring more residents to the area, it also will drive up home values. It's been proven time and time again that people want to live in a place that values educational opportunities for its youngest residents.
New Developments Planned for the City
To accommodate the growing population and the demand for houses in the city, there are several new construction developments planned for Prosper. Prosper has just finished its brand new town hall building. Master-planned communities are being built everywhere, adding inventory to the city's competitive housing market. Planning officials and real estate insiders expect that the face of Prosper will change quickly during the next several years as the population continues to grow and more folks move to Prosper.
For informational purposes only. Always consult with a licensed real estate professional before proceeding with any real estate transaction.