Park Ridge In McKinney
Posted by Brent Wells on Wednesday, February 8, 2017 at 3:21 PM
By Brent Wells / February 8, 2017
Comment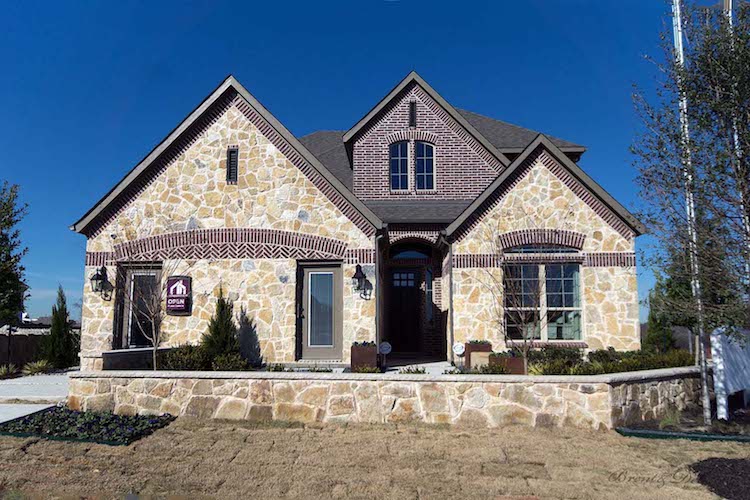 And we're back! Monday just didn't feel the same without a photo tour of a beautiful Collin County model home. After the break, we knew we had to bring you something extra special. So, we did! Today, we are featuring MI Homes Park Ridge McKinney Tx. Park Ridge in McKinney Tx is located at Virginia Parkway and Hardin Road in McKinney, right in the heart of McKinney Tx. MI Homes has 9 unique floor plans ranging from 1,887 sq.feet to 3,472 sq.feet. All of the floorplans offer options to truly custom craft your home to suite. Starting in the $300,000, you're sure to find the perfect home.
First impressions. The foyer is the first room your guests see upon entering your home. With a MI Homes Park Ridge McKinney Tx, you'll be proud of the statement your foyer makes. Check out the staircase and bannister. The circular stairwell lends itself as a perfect space to feature your favorite art piece. Warm, inviting, classic, and elegant. I spy a cornice piece over the archway into the study/optional bedroom.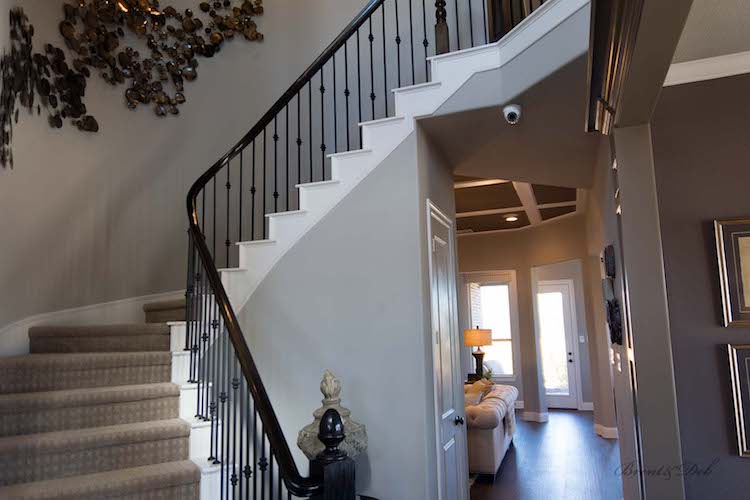 A man's castle may be his home, but the kitchen is truly where the magic happens. The uplighting accentuates the high ceilings. Custom cabinetry provides plenty of room for all of your culinary tools. A butler's pantry provides extra space for all of your day to day miscellany.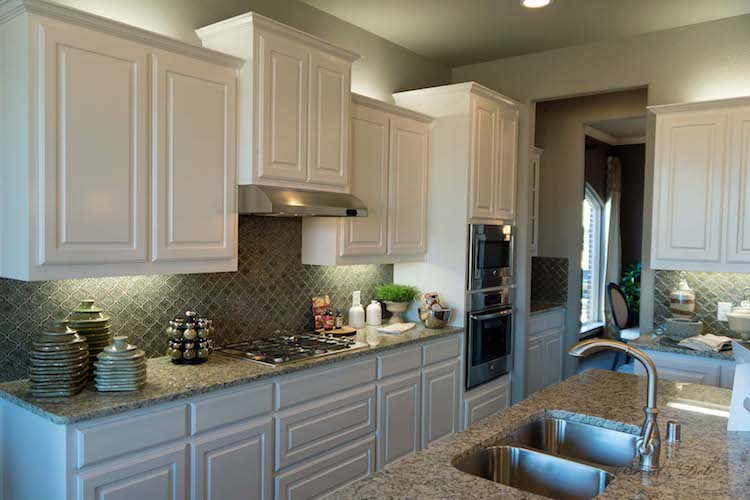 This kitchen island is as beautiful as it is functional. Sink-in island with plenty of space for a breakfast bar or hors d'oeuvres station. The bay window in the breakfast nook provides abundant natural light for your entire kitchen. Gorgeous wood floors. Top of the line, stainless steel appliances. Granite countertops. A perfect room to start your morning. Let the morning sunlight filter in through the bay windows. Enjoy your coffee in a peaceful moment.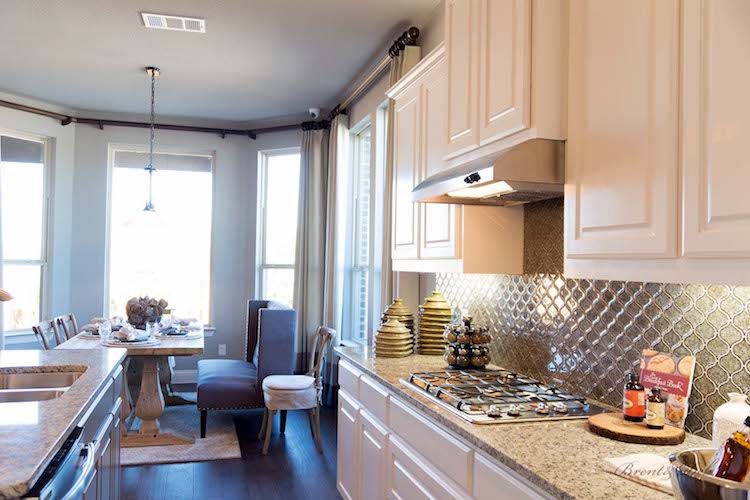 For formal dining, MI Homes offers a charming, yet sophisticated room to create family memories for years. The architecturally artistic windows give this room just a small hint of arc deco flair.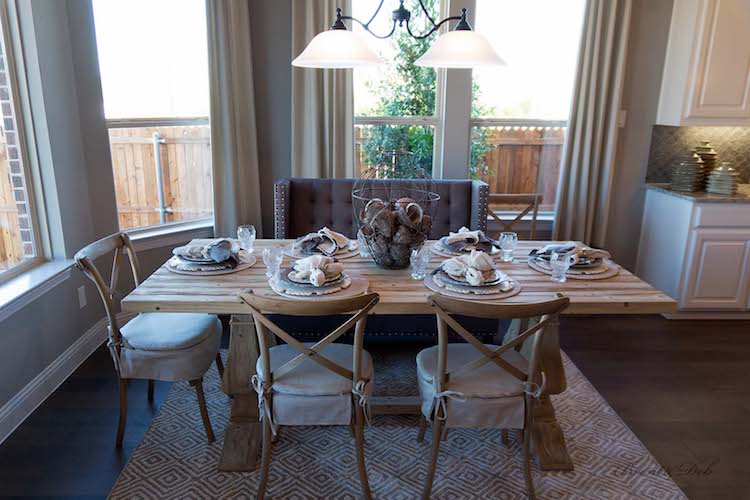 Make this living area your first stop after a long day at work. Look up to the unique ceiling. Look down to those rich wood floors. MI Homes surrounds you with modern features that will make this space uniquely yours.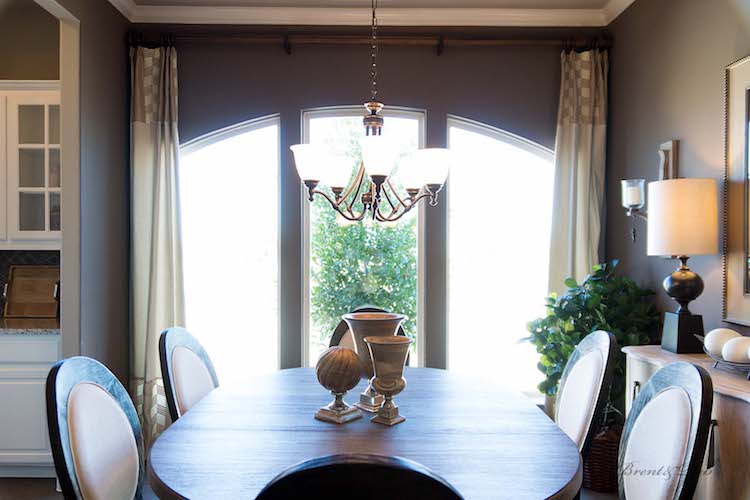 Retire for the evening in your own private oasis. High ceilings equals high windows.
The master bath is impressive in and of itself. Tile work is soft, yet stunning.
Can't get enough of this bathroom! Glass enclosed shower.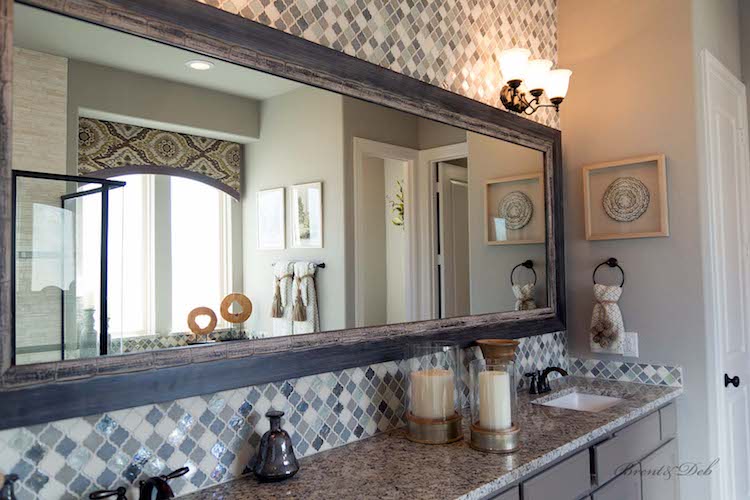 Soaking tub. This tub can be optioned out to create an extended shower which includes seating.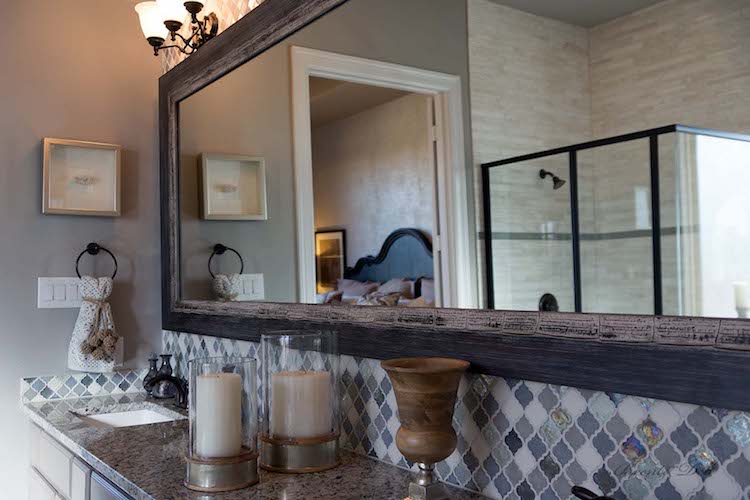 From sophisticated to skater. Here's a perfect room for any adventurous teen.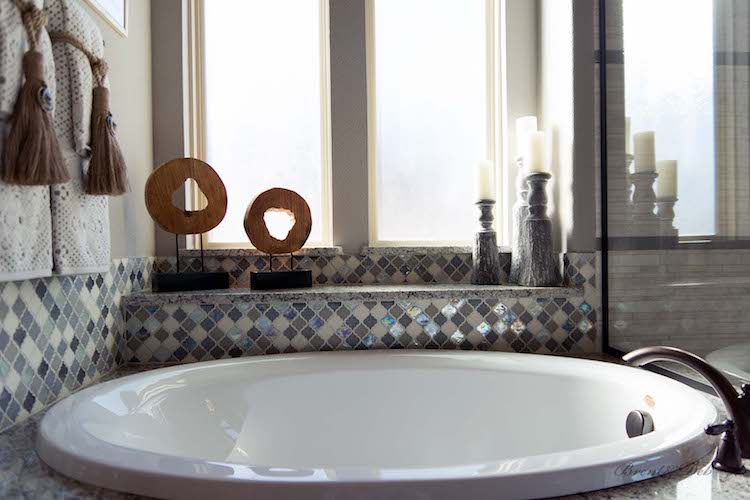 From skater to southern belle. Another bedroom perfect for the softer side of teenage years.
Upstairs features a game room with plenty of room for everyone to enjoy. If billiards isn't your game of choice, imagine a poker table, foosball table, slot machines, or even old school video game machines lined up ready to entertain on a rainy day.
Often times you'll find that if you have to choose between game room and media room. With MI Homes, you can have both!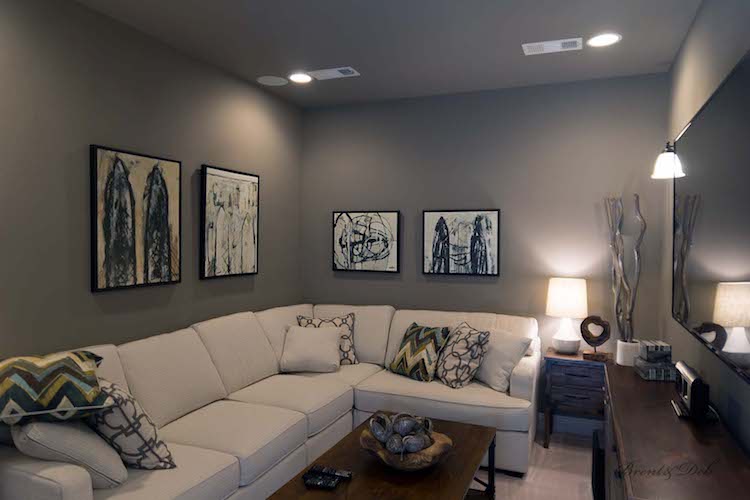 Downstairs study/office/optional bedroom. A perfect space to dedicate to your needs.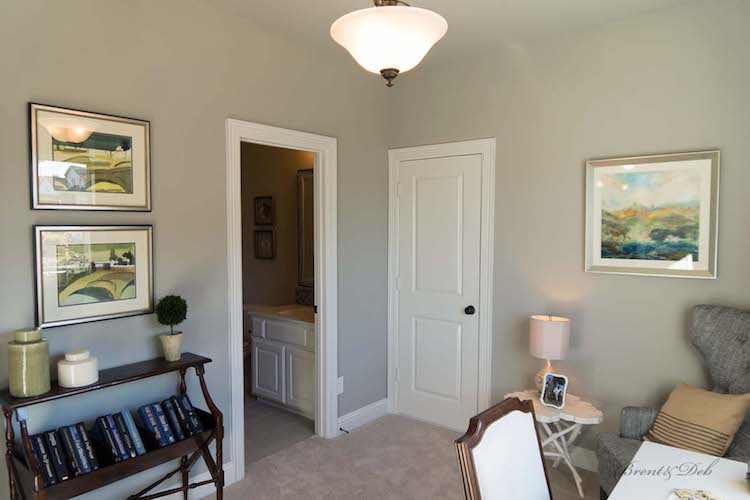 Wow! What a great return of Model Home Monday. Build your new house today with MI Homes Park Ridge McKinney Tx. Brent and Deb are ready to guide you through the process of custom building your new house. From choosing the right builder to picking the right lot to overseeing every step of the build, Brent and Deb are committed to turning sticks and bricks into your dream home. Contact us today to get started on building a new home for the holidays!