Relocating and Moving to Frisco Texas
Posted by Brent Wells on Monday, February 13, 2017 at 8:08 AM
By Brent Wells / February 13, 2017
1 Comment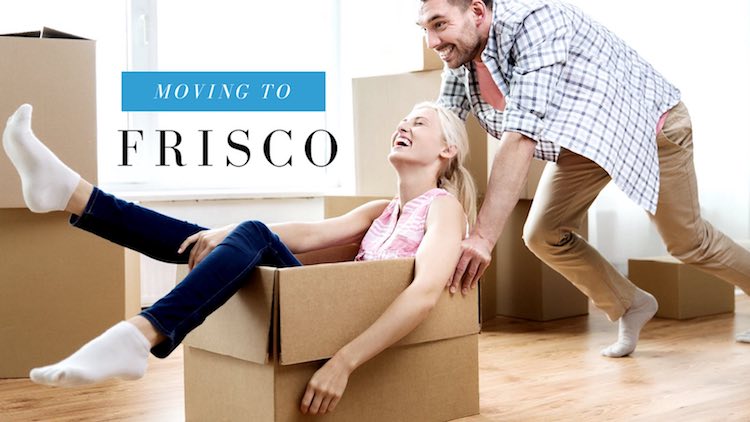 12 Reasons Moving to Frisco Tx Is The Best Decision You'll Ever Make
So you've made the decision to move to the great state of Texas. But are you wondering if moving to Frisco Tx is right for you and your family? You've probably searched the internet for "Moving to Frisco Tx" and "Best Places to Live in Texas." You've probably pored over statistics and articles. But what you really want is to get a feel for what it's like to live in Frisco Tx, right? Well, look no further. This is the one stop resource you've been looking for. We're going to get into the nitty gritty of what to expect when moving to Frisco Tx.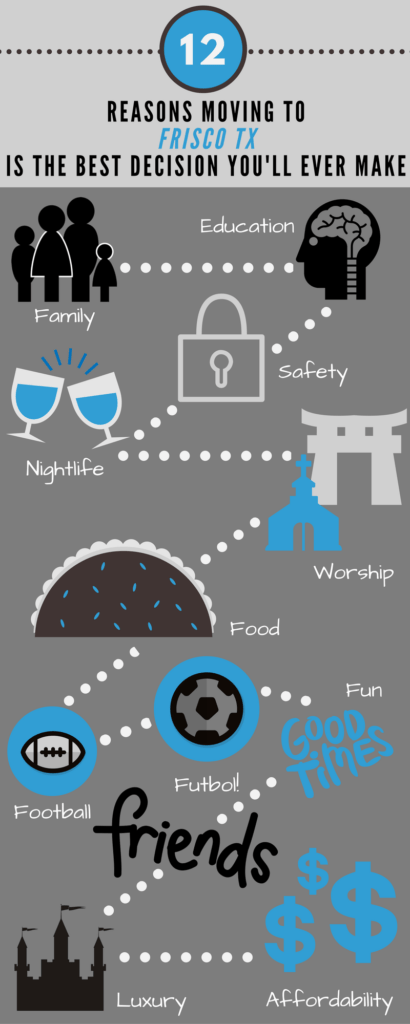 Here you'll find facts on Frisco Tx as well as links to more information on what Frisco has to offer. Of course we are simply trying to portray the feeling you get when you live in Frisco Tx. That's a tremendous task when the feeling is overwhelmingly hard to describe. We are going to give it our best. We hope you'll get a good idea of why moving to Frisco is the best decision you'll ever make!
If you haven't already, take a look at Homes for Sale In Frisco Tx. Check out the great variety of homes available here in Frisco. We'll wait until you get back. Unless you've lived in Frisco Tx before (or spent a long time here), you haven't experienced the warmth and vibrancy of this community. You might think that everyone in Frisco wears a cowboy hat and boots and rides a horse to work. Nope. Frisco Tx is quite progressive. We drive cars (and nice ones too!) to our jobs. You might think that Frisco Tx is just a dusty old town with tumbleweeds and pastures. Well, if you get here soon enough you will see a pasture or two, but we promise no tumbleweeds. And the only dust you'll find when moving to Frisco is the construction dust. Frisco Tx is truly the hottest boom town around. It won't take all 12 reasons to convince you that moving to Frisco Tx is the best decision you'll ever make. But, if you're still holding out at the end of all 12, give us a call. We will take you on a virtual tour of Frisco, Tx. On the tour, you can experience and explore all of Frisco's greatest features. After the personal tour, we think you'll understand why moving to Frisco Tx is the best decision you'll ever make.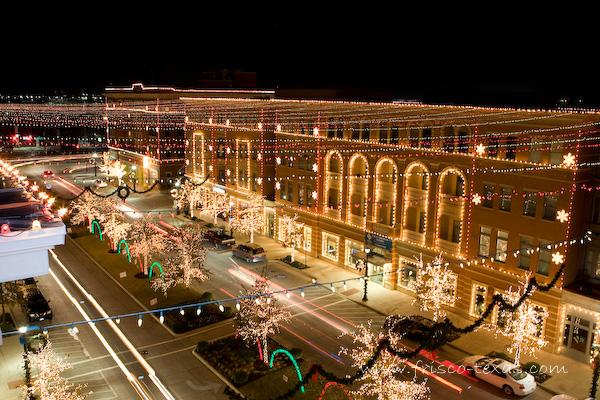 Let's get the obligatory Frisco Tx stats out of the way: Population Frisco Tx: 154,680 Unemployment Rate in Frisco Tx: 3.8% Median Age in Frisco Tx: 36 Median Home Price in Frisco Tx: $320,500 Median Household Income in Frisco Tx: $112,155 Average Commute Time for Frisco Tx Residents: 29 minutes Statistics can be found at www.towncharts.com/Texas/Economy/Frisco-city-TX-Economy-data.html
12 Reasons Why Moving to Frisco Tx is the Best Decision You'll Ever Make
1. Families Thrive in Frisco Tx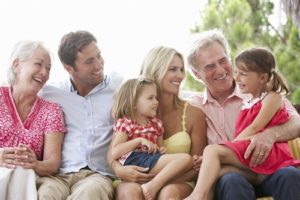 If there is one word that Frisco Tx residents associate with their hometown, it would be Family. If you are thinking about moving to Frisco with a family, you're going to love what this town has to offer. Affordable housing, friendly neighbors, neighborhoods built to foster community, Frisco Tx has the perfect recipe for thriving families. You'll feel welcome from the second you set eyes on Frisco Tx. There's a feeling of family and community you can't fully describe here in Frisco Tx. You just have to experience it for yourself. Just ask a local. They'll tell you all about it over coffee and a piece of pie from a local Frisco Tx café.
2. Moving to Frisco Tx Means Excellent Education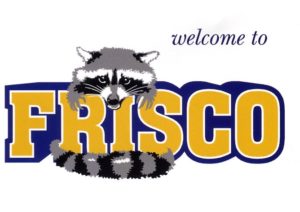 Educational opportunities abound when moving to Frisco Tx. Frisco offers students tremendous opportunities to excel. Many people who live here think that our scholastic excellence all starts with Frisco ISD's commitment to their students' individuality. Schools in Frisco Tx don't just feel different, they ARE different. Frisco I.S.D is one of the fastest growing school districts in the nation. Your kids will thrive in a school district with an outstanding reputation for academic excellence. In Frisco Tx children learn hands-on through innovative programs, experiences, and extracurruicular activities. One of the unique features of Frisco I.S.D. is its commitment to a small school model. Even with the current influx of students, Frisco Tx continues to maintain its vision of knowing every student by name. Elementary schools serve 700-plus Frisco Tx students in grades K-5. Middle schools serve 800-1,000 Frisco, Tx students in grades 6-8. And high schools in Frisco, Txx serve up to 2,100 students in grades 9-12. (Frisco Tx opens their new high schools with fewer grade levels and add one grade level a year until they serve grades 9-12.)
3. Moving to Frisco Tx Means You and Your Family are Safe!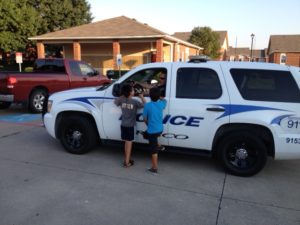 If you are looking for a safe place to raise a family, than moving to Frisco Tx is the best decision you'll ever make. Frisco Tx consistently ranks high on lists of the safest cities in Texas. Texas is a large state, so ranking in the top ten percent is nothing to snub your nose at. In fact, USA Today has ranked Frisco Tx as the second safest city in Texas. That's pretty darn impressive. But, wait there's more! According to USA Today, Frisco Tx ranks as 14th overall in the United States. We don't mean to toot Frisco's horn, but Toot Toot! When you think about moving to Frisco Tx you can feel secure knowing you and your family will be safe. If you have questions about safety in specific neighborhoods, please feel free to ask us. We'd be happy to share our insider knowledge of Frisco's individual neighborhoods.
4. Frisco Nightlife Is Hot, Hot, Hot!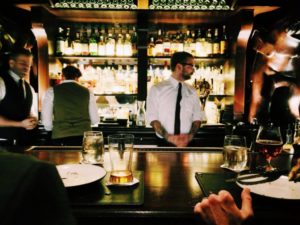 You might not think nightlife is a big factor when moving to Frisco Tx, but let's face it, sometimes you want to enjoy a night out! You don't have to drive to Dallas to get the best nightlife scene. Frisco Tx offers everything from Wine and Tapas to Beer and Brats. Of course the Dallas scene is only about 40 minutes away, but don't overlook the nightlife of Frisco Tx. If you are feeling like a night out with the guys, we suggest: The Frisco Bar. Or maybe you're looking for the best date night spot in Frisco, Tx. Try Eight 11. Live music and outdoor ambiance makes this Frisco Tx hotspot a perfect place to end up with your sweetie. You don't have to give up a vibrant nightlife when moving to Frisco Tx. We've got you covered!
5. Frisco Tx has a Church Home for You!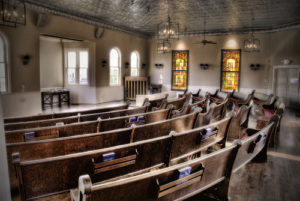 When we talk about Frisco Tx churches, we know you immediately think of those hot, humid tent revivals where ladies in big hats wave fans and shout out "Hallelujah." Well yes, I'm sure some of those are around, but Frisco Tx really is multi-cultural. Frisco Tx offers church homes for many different faiths. Finding a house is one thing, but we know finding a church home is just as important when moving to Frisco Tx. Here are just a few of the many places of worship in Frisco Tx: Hanuman Temple (free food on Sunday and Saturday) (language classes) Centennial Church Chabad of Frisco - Shabbat Services as well as other services for the Frisco Jewish Community First Frisco United Methodist Church Providence Church Frisco St. Francis of Assisi Catholic Church
6. Moving to Frisco Tx is Delicious
Ok, now there are a few things we take very seriously here in Frisco Tx. Food is pretty high on that list. So get comfy because we are going to take you on a whirlwind digital tour of some of the great food you'll find (and love) when moving to Frisco Tx.
Sushi
Sake Toro - Long time Frisco Favorite. Sake Toro offers first class service and scrumptiously, fresh food. Kotta - One of our personal favorites. I love the vibe at Kotta. Perfect for date night.
Mexican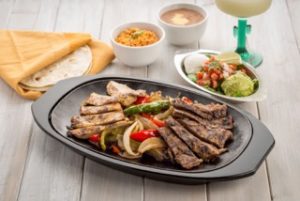 Texans are quite the connoisseurs of "Mexican" food. Now you might think you know "Mexican" food, but honey you are in for a treat. Here in Frisco Tx, we have a wide array of Mexican food for your enjoyment. Any gringo could get on TripAdvisor to help you find a Mexican place in Frisco Tx. We're not about to waste your time with flash in the pan restaurants. Nope, we're giving you our go to's for Mexican food:
Tex Mex - TexMex is our namesake folks. Texans take Mexican food so seriously, we took it to the next level. After moving to Frisco, Tx you're going to want to familiarize yourself with this local mainstay. In Frisco, you'll find Mattito's to have some of the best Tex Mex around. Local Frisco Secret: 1. Ask for the Bob Armstrong queso/guac/taco meat goodness in a bowl. 2. When they say only two of the Rumba Rita….they mean it. 3. Happy Hour Specials M-F 3-6pm with $4 Margaritas and free appetizers starting at 4 in the bar.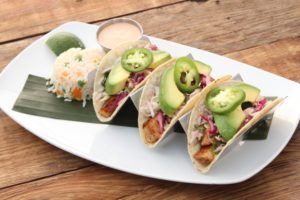 Latin - Latin food is booming. Frisco Tx residents have a stronghold on their favorite Tex Mex, so now's the time for Latin food. Frisco Tx is beginning to see Peruvian, Cuban, Salvadorean, and other Latin cuisines pop up. (Isn't Moving To Frisco Tx Sounding More and More Fun?) One of the tried and true favorites is Gloria's. Frisco Local Resident Tip: 1. Gloria's was named after the owner. When she's not fulfilling her duties as successful restauranteur, she rides horses! 2. Gloria's black bean dip is served warm and is the most wonderful culinary surprise if you've never experienced it. Taqueria - Taquerias are where it's at folks. All the cool kids are hitting the taquerias. Before starting a grueling day in the office, there's no sweeter satisfaction than enjoying a breakfast taco from a local taqueria. Frisco happens to have a perfect Taqueria: Mariana's Taco Shop. There's a whole lot of Yum going on right here!
Margaritas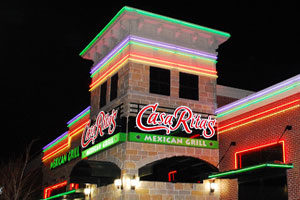 Casa Rita's - Seriously folks, we had a hard time deciding where to put Casa Rita's. No doubt Casa Rita's offers some great Tex Mex food as well as wonderful patio ambiance (which is big competition here in Frisco Tx), but we had to make a decision. So we added a separate category: Margarita. Because really, here in Frisco Tx, the margarita is as integral to the dining experience as the food itself.
Juice Shop
Family Health Market - Long time mainstay for smoothies and health products in Frisco.
Bakery
Sugar Rays - Sugar Rays sweet treats can't be beat!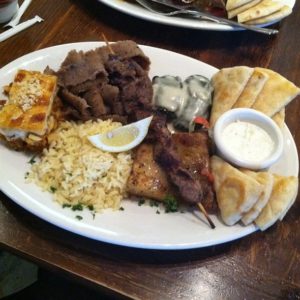 Greek
We're sure you'll find other great Greek places after moving to Frisco Tx, but start at Platia! Platia - We love Greek food and we love Platia.
Hamburgers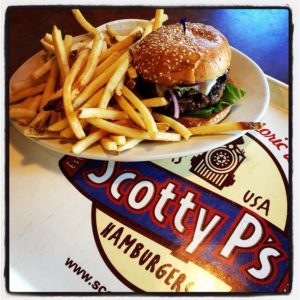 In Frisco, you have plenty of choices for a good burger. Here are just a couple of our favorites: Kenny's - Kenny's is one of the newer kids on the block. Massive burgers, great fries. Scotty P's - Frisco's tried and true local favorite is Scotty P's. After moving to Frisco Tx, you'll always crave a Scotty P's burger.
BBQ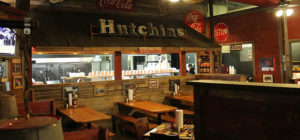 Alright it's time get serious. Ya'll.....Hutchins BBQ must be your first stop for dinner after moving to Frisco Tx. No excuses. What better way to celebrate your new hometown by enjoying the best BBQ around. Hutchins BBQ in and of itself might be the best reason for moving to Frisco Tx. (If you're a vegetarian, we'll give you a pass and suggest some delightful vegetarian spots.) Hutchins BBQ Well, that's good for your first tastes of Frisco Tx. When you get settled after moving to Frisco Tx., give us a call and we'll get into some of the hidden gems of Frisco dining that we don't give to just anyone. If you are a foodie at heart, moving to Frisco Tx is definitely the best decision you'll ever make!
7. Football is a Way of Life in Frisco Tx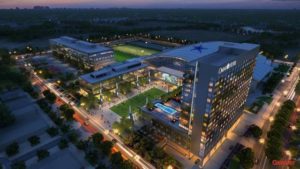 Now I'm not quite sure if Food or Football tops the list of favorite things in Frisco Tx. But, I do know that Frisco is slowly becoming the epicenter for football fans. And The Star is truly the shining star of Frisco Sports. What is The Star? "The Star is the 91-acre campus that hosts the world headquarters of the Dallas Cowboys in Frisco, Texas. In addition to playing home to the corporate offices and practice facility, The Star features the Ford Center—a state-of-the-art indoor football stadium that will host a variety of events, an entertainment district lined with restaurants and shops, the Omni hotel, a medical center and more. The campus offers an experience for fans worldwide to take a look inside the entire operation of the Dallas Cowboys." Is your child an aspiring football player? Imagine your child playing on the same field as the Dallas Cowboys. The Star is now the home to Frisco High School Football which means your child athlete is going to love moving to Frisco Tx.
8. Frisco Tx Loves Futbol too!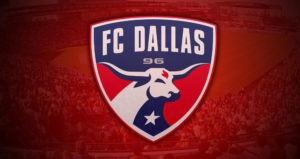 American Football isn't the only Football heralded in Frisco Tx. Did you know that Frisco Tx is the home of FC Dallas Soccer! We are proud of our FC Dallas team! 2016 saw our Frisco Tx Futbol team win the US Open Cup, Supporters Shield and advance in the Concacaf Champions League. Way to go FC Dallas! If you have an avid soccer lover in your family, he/she will be ecstatic to learn they are moving to Frisco Tx. Centrally located along the Dallas North Tollway in Frisco Tx you'll find Toyota Stadium home of Frisco's FC Dallas Soccer team. Toyota Stadium also draws the hottest concerts and festivals out to Frisco Tx. Including Jimmy Buffett, Off the Rails Country Music Fest, and Edge Fest. You might think you're going to be in the boonies when moving to Frisco Tx, but you are totally connected to the hottest events around town.
9. Moving to Frisco Tx is FUN!

Moving to Frisco Tx means always having something fun to do! Worried about moving to Frisco Tx and not knowing how to spend your first weekend? Never fear, we have a great list of things to do that can fill a year after moving to Frisco Tx. Some great places to have fun are: Dr. Pepper Ball Park - Home of Your Frisco RoughRiders Minor League Baseball Team Plantation Golf Club National Video Game Museum IFly Texas Sculpture Garden Frisco Fire Safety Town If you find yourself needing more options for fun activities after moving to Frisco Tx, just give us a call. We've been here a long time and have lots of great resources for you.
10. People are Just Friendlier in Frisco Tx

When you are out enjoying all that Frisco Tx has to offer, you're bound to make some new friends. People in Frisco Tx don't believe in strangers. In Frisco, a stranger is just a friend you haven't met yet. Original settlers moving to Frisco Tx started their town as a small community. Today, even as Frisco booms, it still retains that small town, community feeling. You'll find long lasting friends in your new neighbors as soon as the movers unload the last box. Moving to Frisco Tx will change your idea of neighbor. Don't forget, being a good neighbor is just as important as having a good neighbor!
11. Frisco Tx is Synonymous with Luxury

Frisco Tx is home to one of the first Country Clubs in Collin County. Named of the the Best Country Clubs in DFW by Avid Golfer in 2015, Stonebriar Country Club is the epitome of country club living in Frisco, Tx. The recent multimillion dollar renovation has reinvented the country club experience at Stonebriar. This isn't your grandfather's country club. The original crown jewel of Frisco Tx, Stonebriar Country Club has lent its name to many of the city's landmarks. Moving to Frisco Tx allows you to reinvent your own lifestyle into one of luxury. Are you ready to elevate your lifestyle?
12. Moving to Frisco Tx is Affordable

I know we just said Frisco is synonymous with luxury, but in Frisco luxury is affordable. Yes, your dollar goes further anywhere in Texas (no state tax), but moving to Frisco Tx provides opportunities to upgrade to the home of your dreams with little or no upgrade in your mortgage. The Median Home in Torrance California is $508,000 and the median income is $76,000. While the Median Home in Frisco Tx is $320,000 and the median income in $112,155. Not only are Frisco Tx homes affordable, but they are being still being built. That means you could possibly own a brand new custom Frisco home for less than the house you are currently living in. If you are interested in moving to Frisco Tx and want to build a custom home, now's the time to start the process. Don't be the last or you'll be left out. The first wave of people moving to Frisco Tx hasn't quite hit, but when those people start moving, custom home lots are going to be the first to go.
What are You Waiting For?
What are you waiting for? Frisco is Home! Moving to Frisco Tx is going to be one of the best decisions you'll ever make. With so many great opportunities to live life to the fullest, you will wish you had moved to Frisco sooner! There's a bumper sticker that says, "I wasn't born in Texas, but I got here as fast as I could." It's so true! We are lucky to be Texas born and bred. We have developed our love of North Texas from day one. We've seen Frisco blossom and grow from humble small town beginnings to the lively, family entertainment mecca that it is today. We have seen many of the neighborhoods go from sticks and bricks to cornerstone communities. If you're thinking of moving to Frisco Tx, or if you've just moved to Frisco Tx, or if you haven't quite decided, please feel free to reach out to us with any questions. It can be overwhelming when deciding to make the move across country or even across town. That's why we've compiled this short list of 12 Reasons Why Moving to Frisco Tx is the Best Decision You'll Ever Make. Of course there are many more reasons to consider when thinking about moving to Frisco Tx. Contact us today and we'll get you started on the right path to decide if moving to Frisco Tx is right for you! If you found this article helpful, please share it on Social Media! We're sure that Moving to Frisco Tx will be great for your friends as well.