Most of Today's Buyers are Concerned with Home Affordability
Posted by Brent Wells on Wednesday, April 13, 2022 at 11:39 AM
By Brent Wells / April 13, 2022
Comment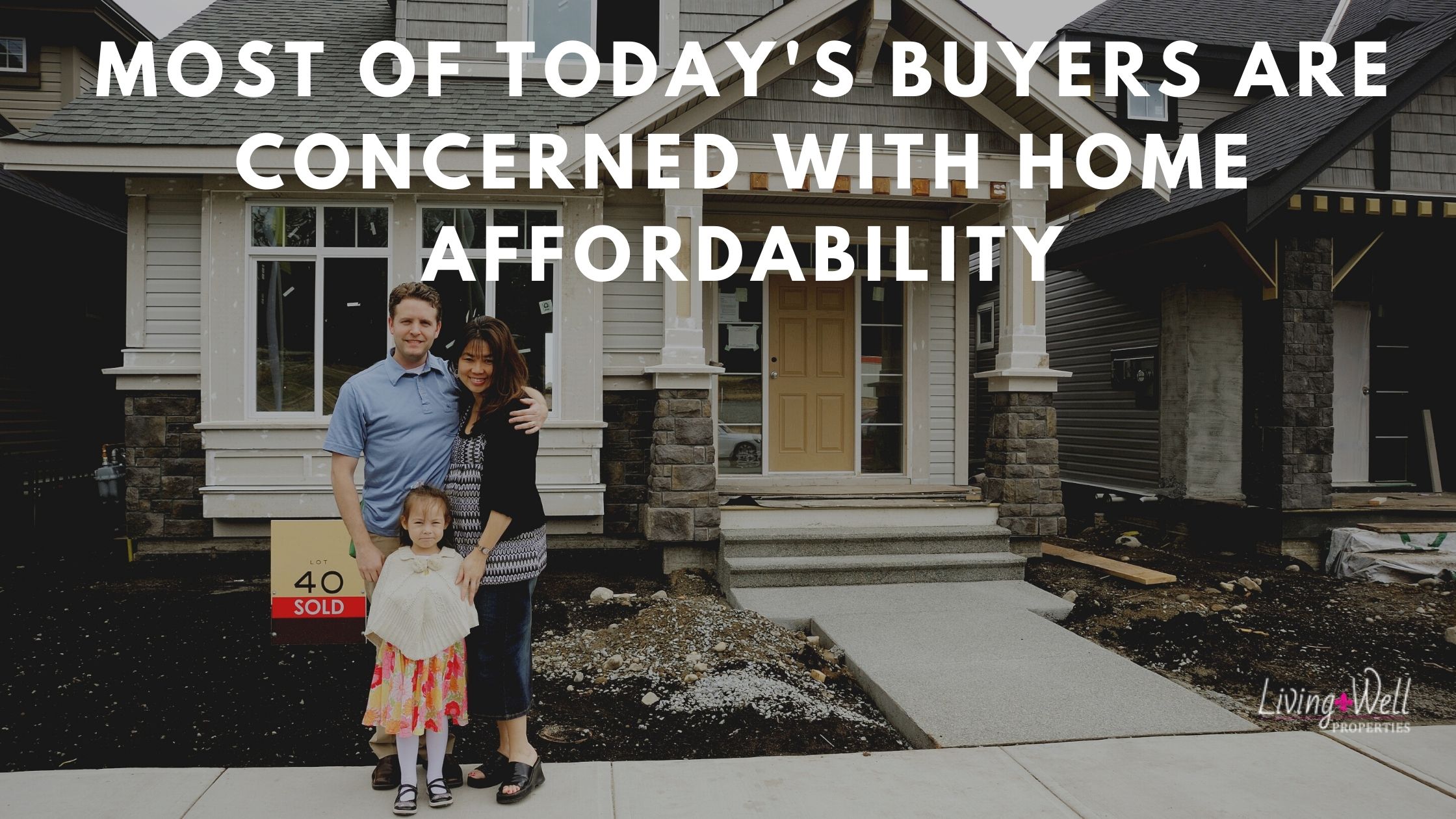 A survey recently conducted by the US news and world report shared results in March 2022 that found half of the home buyers are concerned about being able to afford a new home when it comes to the process of purchasing one.
High home prices were not the only concern in affordability as many may conclude. The survey showed that about 27% of those who took it are worried about the number of homes available as this causes issues like bidding wars. About 23% of the people who took the survey were both concerned with the price of homes and how many homes were available.
Types of homes that those surveyed are planning or hoping to purchase
Those who took the survey were asked what type of home they are planning to purchase in the near future and about 48.3% were looking to purchase their first home. The survey also showed that 18.9% we're hoping to sell the home they live in to be able to purchase a new one. About 10.4% of hopeful buyers were considering the purchase of a second property in the form of a vacation or investment home. And 22.4% of those who took the survey are hoping to refinance their current mortgage.
Some helpful advice for purchasing a home in 2022
Those who took the survey were asked if they had any regrets about not buying a home or refinancing earlier when rates were much lower on mortgages and about 70% of them replied with a yes to regret in waiting.
Though there is some very understandable reluctance or maybe even anxiety and worry around purchasing a home there are still many promising ways in which you can do so in the coming year.
Those purchasing a home this year may have missed out on unbelievably low rates but there are still promising options for purchasing a home.
Here are four tips to increase your ability to afford a home.
Set a realistic budget
To get an idea of what homes are priced in the area in which you hope to purchase a home you can start by looking at ideal properties in your ideal location online. Look at homes that have recently sold and see if you can find any trends within your favorite neighborhoods. If homes in your ideal location with attributes that you are looking for are selling above your target budget price you may need to adjust your buying parameters to accommodate.
Be prepared to have a bigger down payment
You can bring down a mortgage interest rate by putting down a larger payment on your home purchase. This can help you to have a more affordable monthly payment. You want to make sure that you are focusing on what you will be expected to pay each month and that it is within a comfortable range compared to your income and other expenses. If you need to take some more time to save up a more significant down payment it could be well worth it instead of purchasing a home that makes your budget so tight that daily life becomes more stressful than it should.
Work on getting your credit score as high as possible
The credit utilization ratio is a term used to describe the amount of credit that you have used compared to the amount of credit you have available. When it comes to determining your credit score credit utilization accounts for 30% of that number will be. A great way to increase your credit score as quickly as possible is to keep your utilization ratio below 10%. So, for example, if you have one credit card and that is all of the credit you have and the limit is $1000 you will want to only be caring a balance of $100 or less to be at that 10% utilization. So, if you have debt causing you to be over that 10% number pay it down and you will see your credit score climb.
Check into helpful resources especially first-time buyer programs
Being that affordability of homes is a concern all across the country there are many programs offering to help first-time homebuyers and more get into an affordable home. It is worth it to ask a trusted real estate professional if they know of the current help programs out there that can get first-time buyers or other buyers that may need a little bit of a financial boost to obtain financing or help with down payments etc.
For more information on homes for sale in Prosper and Celina real estate and surrounding areas please contact us anytime.