Is Right Now Actually the Worst Time to Buy a Home?
Posted by Brent Wells on Tuesday, September 20, 2022 at 3:45 PM
By Brent Wells / September 20, 2022
Comment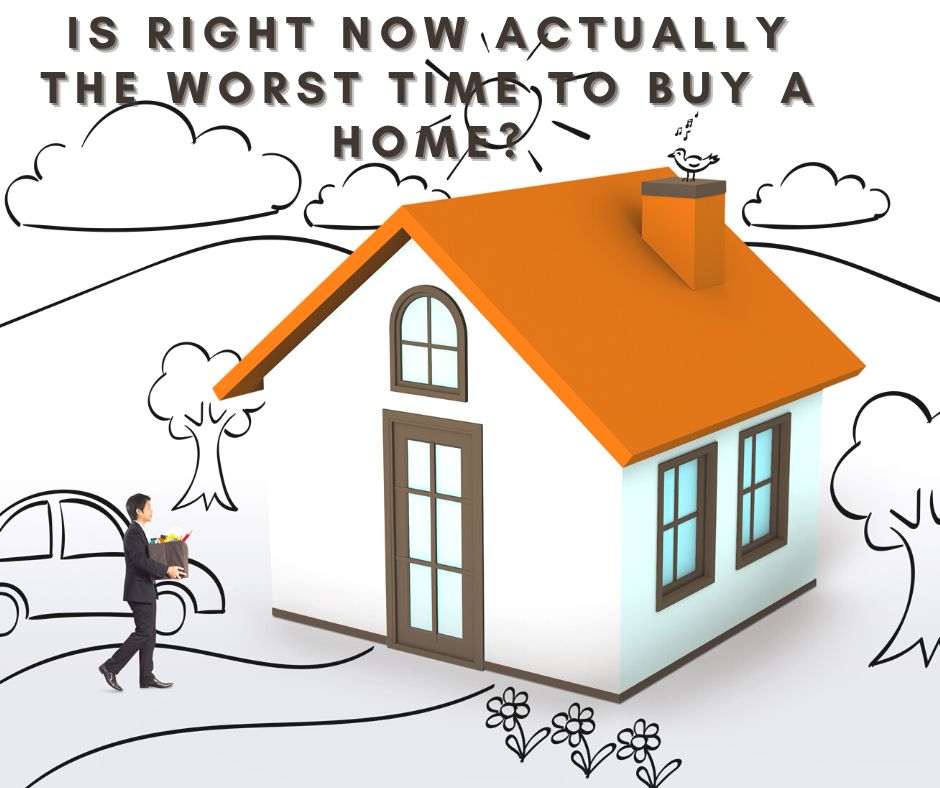 As real estate market conditions shift you have probably heard a news story or two reporting that buying a home is not the best idea right now. With an increase in mortgage rates and a continued increase in home value along with a continuing low amount of homes for sale, some buyers are wondering if purchasing a home is a great idea.
Currently, home buyers are facing different conditions than they did just months ago. Is it really a bad time to purchase a home now?
What real estate experts think about buying a home currently
Chief economist Danielle Hale of realtor.com has shared that while home prices are much higher currently, and this can instinctively feel like it's not a great time to buy a home, coupled with higher interest rates, buying a home is more expensive now than it has been. But she also states that it should not keep buyers from purchasing a home all together.
She also shares that as rents are at an all-time high and still on the rise purchasing a home has its advantages. She advises homebuyers to think of purchasing a home as continuing to pay rent but benefiting from all of the rewards of paying a mortgage yourself. In addition to building wealth and your credit history you have also locked in a dependable housing cost for the lifetime of your mortgage loan.
So, is it a good time or a bad time to purchase a home?
Recent real estate research data shows that the days of extremely tough homebuying scenarios are behind us. This is because the current inventory of homes has increased more than 26% as compared to this time last year. In addition to this, there is a higher number of sellers willing to make a price cut as compared to when the competition was very stiff and multiple offers were pouring in. Factors in home sales right now are showing that buyers have more negotiating room than they did previously.
Homes are still selling at higher prices than they did last year but the increase in home prices is slowing down which is helping to balance the market out as well. Another positive attribute that is putting power in a buyer's corner is that homes are taking longer to sell on average than they did previously.
What it all boils down to is that purchasing a home is really a personal decision of each individual buyer as to what the best choice for them is currently. While some aspects of the real estate market feel discouraging there are still others that are very hopeful. Another thing to remember is that numbers are being compared to the unforeseen market conditions of last year. When compared to pre-pandemic market conditions they are still looking more promising.
For more information on purchasing a home in Prosper Texas and surrounding areas please contact us anytime.
If you enjoyed this post, these might be helpful as well: