How Will President Trump Affect the Housing Market in Collin County?
Posted by Brent Wells on Tuesday, December 13, 2016 at 1:44 PM
By Brent Wells / December 13, 2016
Comment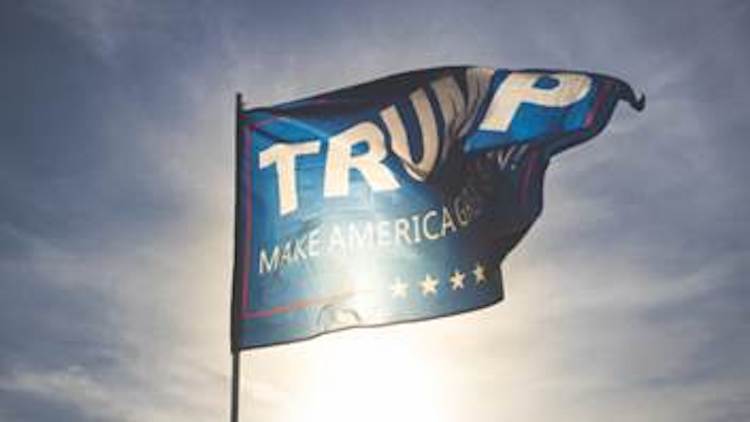 It's been a few weeks since the election. As we gear up for the transition in the White House, people have continually asked us one thing: How will President Elect Trump Affect the Housing Market? The answer is tricky and simply not straightforward. But when is anything that deals with politics not tricky or straight forward?
How will President Elect Trump Affect the Housing Market in Collin County?
Similar to the polls, we simply don't know. We've talked about how uncertainty, not the presidential candidate, affects the housing market in Collin County during an election year. When people are uncertain, they simply stop. They stop buying, they stop selling. It's almost like a deer in the headlights. They just freeze. Realtor.com's Chief Economist Jonathan Smoke feels that since the election comes during the slowest time for the housing market in Collin County...4th quarter, the election results actually mean very little in the short term. He goes on to say that any short term effects we would see is if election ripples steadily affect financial markets.
Frisco Tx has always been great: 12 Reasons Why Moving to Frisco Tx is the Best Decision You'll Ever Make
Well, we definitely saw the financial markets go a little haywire during and shortly after election election day. President Elect Trump won the election with a campaign promising a better economy and a better standard of living. But, what actually happened in the few moments of his victory? Queue Alanis Morrisette. The financial market reaction to the November 8th decision caused a huge (or Yuge!) spike in mortgage rates. The average interest rate on a 30-year fixed loan jumped a quarter of a percentage point from 3.60 percent to 3.85 percent according to Mortgage News Daily. Isn't that "Ironic?"
There's a whole long Rube-Goldberg equation involving the election, bond markets, mortgage rates, and such. But, what does that really mean for you? For the average buyer looking to purchase a $200,000 home, you could expect to add $28 more to your monthly mortgage than if you had purchased before the election. It doesn't sound like much, but when you do the math over the life of the loan, the numbers get a bit significant. Plus, we aren't just talking about monthly payments. Coming up with extra each month might not be a deal breaker, but what about increasing up front costs, stricter qualifications, as well as higher down payments? We know this all sounds a little doom and gloom, but before you pack up the kids and learn "O, Canada," take a minute and breathe.
Remember how we said that uncertainty, not the candidate, affects the housing market in Collin County during an election year? Well, we have to realize that Donald Trump is the President Elect. His policies have not taken place yet, so we really don't know, in the long term, how will Trump affect the housing market in Collin County. We can only prognosticate on his policies: Ending Fannie Mae and Freddie Mac, Eliminating the estate or death tax, Deregulation of the Financial Market.
With a Republican controlled House and Senate, Trump's future tax policy will mean big changes for the real estate market. You can be assured however he addresses the issues at hand we will see President Elect Trump affect the housing market. Remember, in his heart of hearts President Elect Trump is still a real estate mogul! To further examine the question at hand "How Will Trump Affect the Housing Market?" We can look to his past. (We promise not to stay there too long.)
Check out this CNN article tagged "Donald Trump in 2006: I 'sort of hope' real estate market tanks." Further, at a National Realtor Association meeting, President Elect Trump estimated that regulations make up 25% of the cost to build a house. He would like to see that reduced by 90%. That reduction would mean great savings for homeowners. But, ultimately, we all just have to wait and see. Until then, talk to your trusted, local real estate agent to explore your best options for buying or selling a home in this market. You can be assured that Collin County will not go unscathed and somehow we will see Trump Affect the Housing Market. But, with the strength of our Collin County market now, combined with the great efforts to bring in major corporations like Toyota, we might come out of this better than any market in the US.
Collin County is ready for any challenge! If you've looking at a cross country move to North Texas, contact us today. We would be happy to discuss how Collin County is feeling Trump Affect the Housing Market. We can provide you with up to the minute statistics as well as historic trends and figures as well as general information about the area.