Is This House A Good Investment?
Posted by Brent Wells on Wednesday, April 12, 2017 at 5:14 PM
By Brent Wells / April 12, 2017
Comment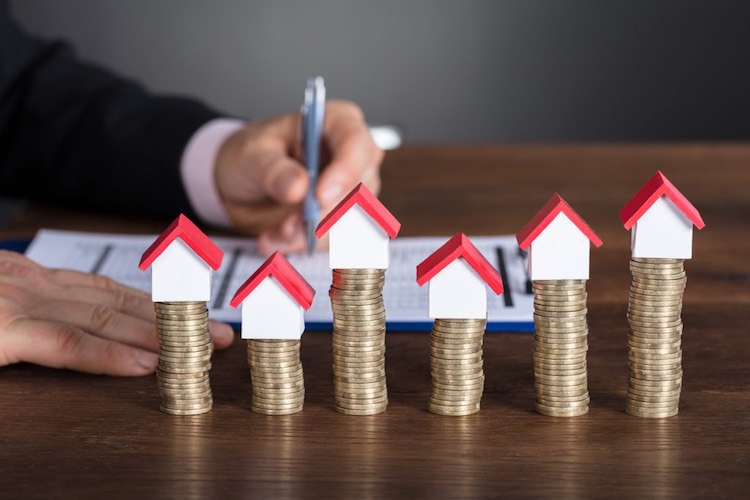 For most people, emotion drives a home purchase. It doesn't just apply to the grocery store? Many times buyers get caught up in the emotion of the moment. Perhaps you are tired and "just ready to be done" with the process. One aspect of a good agent is to help center you the buyer and give you a new perspective. We try to encourage our buyers and remind them that we are looking for a home, but it is also an investment.
The financial aspect of a home purchase goes beyond just the purchase price. In our North Texas market many homes are priced above what they would typically sell for. The market is driving prices up. The good news is we are seeing year over year values increasing to sustain these prices. We can't predict the future, but we can give you some ideas of what to look for.
So, what determines the future value of a home?
The factors used to determine a home's current market value can also be considered when trying to determine whether or not a particular home will hold that value or even provide an increase. These factors include location, land values, market conditions, the economy, condition, size, age and layout of the home and updates performed.
The two predictors to concentrate most on are land values and location. The former is a finite resource so it will never be subjected to the supply side of the supply-demand formula. Sure, demand for land will rise and fall, but it will do so according to how much is available and we can never manufacture more. Unless you live on the Big Island in Hawaii, where mother nature is busy pumping out additional land, what we see is what we get.
The location of a home has an enormous impact on its value. From where it's located within a town or city to the street it sits on and even the plot of land on which it's situated, location trumps pretty much everything else.
As long as couples produce children, the American cul-de-sac will be in demand for families, condos situated to take advantage of city views will be worth more than those without and an exceptional school nearby will help a home hold its market value.
How to use this information when home shopping
Fight those emotional responses when house hunting. Yes, we get that it's exciting to finally find the kitchen of your dreams in the 100th house you've viewed. But, unless you plan on living in the home until you die, you will sell it someday and even the most impressive chef's kitchen won't boost the home's value if it has other factors working against it.
Then, do some investigating. Start with the location and check municipal records to learn of any land use changes or other plans that may have an impact on the future value of the home. Consider the following as red flags and a possible drain on value:
The rerouting of traffic through the neighborhood in response to new development (commercial or residential) nearby.
Plans for a nearby hospital, shooting range, power plant or waste facility.
The neighborhood's zoning. A multifamily designation may mean that you will one day be living next to an apartment building.
Check local regulations if you're concerned about the possibility of losing your view or even the amount of sunlight your landscaping receives if your neighbor decides to add a second story to his or her home. A view is worth money – lose it and you lose value.
If the home is near a school, check its rankings. Homes near exceptional schools are in high demand and hold their value better than homes near poor-performing schools. Other nearby amenities that boost home values include:
Parks – passive use parks (those without playgrounds, ball fields, etc.) tend to raise home values while active use (mainly because of the traffic and noise they attract) do not.
"Active" transportation amenities, such as bike lanes, walking and biking paths and trails — homes in what are considered bikeable and walkable neighborhoods are worth far more than homes that lack these features.
Nearby Walmart, Target, Starbucks or Whole Foods – these businesses actually have a positive impact on home values. Some however, such as Starbucks, have shown to cause a corresponding rise in property taxes.
Check the HOA documents – if the home is located in a managed community, the Homeowner Association documents will let you know how residents are allowed to use the neighborhood. From landscaping requirements to parking prohibitions, this is important information that my impact the home's future value, either negatively or positively.
Advice about how to improve a home before putting it on the market is great, but if the home's location is undesirable due to any number of factors, all the improvements known to man and woman won't raise its value. The time to ensure you'll realize a return on your investment is before you invest the money.
If you are thinking of buying a home we strongly urge you to contact a real estate advisor that you trust. Their experience, knowledge and insight will serve you well in your home purchase.