Highland Homes in Timber Creek
Posted by Brent Wells on Monday, February 8, 2016 at 2:03 PM
By Brent Wells / February 8, 2016
Comment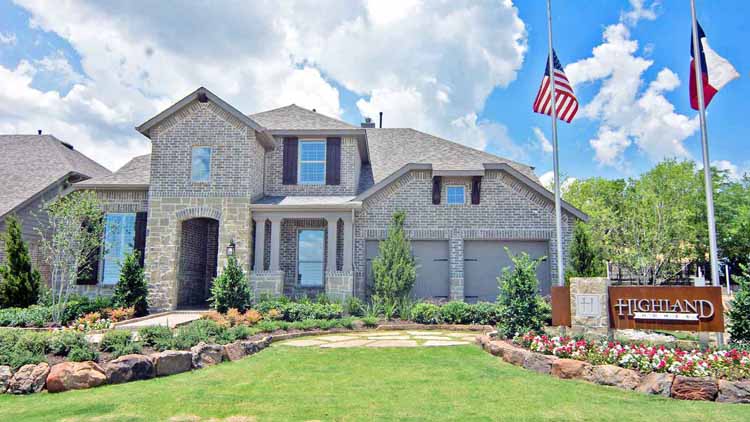 If you follow us on Facebook, you know that we are big fans of McKinney. From the highly acclaimed schools to the thriving small businesses, McKinney has it a special hometown charm. In fact, Money Magazine rated McKinney as the #1 Place to Live in America (2014). Today's Model Home Monday tour features the 556 model out of Highland Homes, Timber Creek. This model for Highland Homes, Timber Creek features close to 3,000 square feet of living space split over two stories. There are four bedrooms and three bathrooms along with a study and a gameroom. The model features the extended outdoor living option as well as the extended master bedroom option. The model has a contemporary feel with clean lines, and a simplistic, yet sophisticated color palette. We can't get enough of this gorgeous model home, so we added a few extra pics and the floorplan!
After the tour, let's schedule a time to discuss why we think the combination of Highland Homes Timber Creek and McKinney are perfect for you and your family.
Are you ready to move? Whether you are looking to upgrade, looking to relocate, or just looking for a change, Highland Homes, Timber Creek can be a perfect solution for you. New to McKinney? New to home building? Take just a few moments to contact us. Brent and Deb have been a part of this community for years. We'd love to take you around to all of our favorite spots in McKinney. We can share a cup of coffee (and maybe a piece of pie) at Spoons Cafe on the square. We'll discuss what we've learned in the years we've been building homes and why we think Highland Homes, Timber Creek is great. You'll come away with a better understanding of the ins and outs of new home construction. You can't beat that!