Fun Facts About Prosper Texas
Posted by Brent Wells on Monday, February 7, 2022 at 8:43 AM
By Brent Wells / February 7, 2022
Comment
Whether you live in Texas or are considering a move, here is an opportunity to discover Prosper, Texas and all the attractive things this area is known for.
The name Prosper came from a particularly prosperous year in farming, when the area was known most for its crops of corn and cotton.
Facts about Prosper
Located north of Dallas, the city of Prosper is just over thirty miles from the Dallas/Fort Worth International Airport and approximately 35 miles from Downtown Dallas.
As of January 2021, the population was 31,000, and there are 27 square miles of land comprising Prosper. Being within half an hour of two major airports, both Dallas/Fort Worth International Airport and Dallas Love Field, Prosper is home to many locals but also has visitors coming from around the United States to enjoy the warmth of the local's southern hospitality.
The weather in Prosper varies greatly depending on the season. Overall, it has hot summers with highs in the 80's and 90's from June through September. In the fall, it cools slightly but still averages highs in the 60's and 70's through November. The winter months can usher in some freezing temperatures overnight, but stay mild with highs in the 50's and 60's. The average rainfall for the year is 41 inches, with an average of just an inch of snow a year.
Home values
According to the Town of Prosper's statistics, in 2019 the average home price was $459,500 and the average household income of Prosper residents was $146,733.
There are currently 42 home listings. The most inexpensive listing is a two-bedroom, two-bathroom home, built in 1995 with 1,896 square feet. This move-in ready home is on a .11-acre lot and is listed at $190,000. The most expensive listing is a four-bedroom, three-and-a-half-bathroom home, built in 1996. With 2,189 square feet, this beautiful southwestern style-ranch house is located on 12.5 acres and has a listing price of $3,612,500.
To view these listings, as well as other homes currently available in Prosper, click here.
Prosper Community Events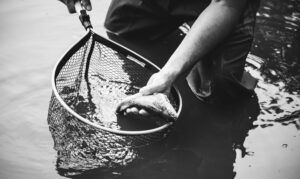 The 2022 Mayor's Fitness Challenge runs from January 18th through April 28th and is focused on getting the community healthy following the holidays.
The Prosper Fishing Derby runs from 9am to 11am on February 19th, 2022, at the Pond at Frontier Park. This family-centered event encourages catch and release and is free.
The Annual Prosper Tree Tour (date to be determined) is an opportunity for locals to learn about the native trees, as well as the importance of maintaining and planting trees.
The Prosper Christmas Festival is held the first Saturday in December and features Santa's workshop, Kid's Christmas Shoppe, and Community Stage Performances.
Highly ranked schools
Prosper Independent School District is rated #5 out of 1,018 for best school districts for athletes in Texas.
Prosper Independent School District is rated #11 out of 1,018 for best school districts in Texas, based on teachers, academics and diversity.
Prosper Independent School District is rated #62 out of 1,033 for safest school districts in Texas.
This information is compiled by Niche.
For more information about Prosper real estate or homes in Texas, contact The Living Well Team.
- Is Prosper a Good Place to Live