Fun After School Activities in Prosper Texas
Posted by Brent Wells on Saturday, July 16, 2022 at 3:38 PM
By Brent Wells / July 16, 2022
Comment
School is about to begin in Prosper Texas in just a few weeks! The first day of school in the Prosper School District is August 10, 2022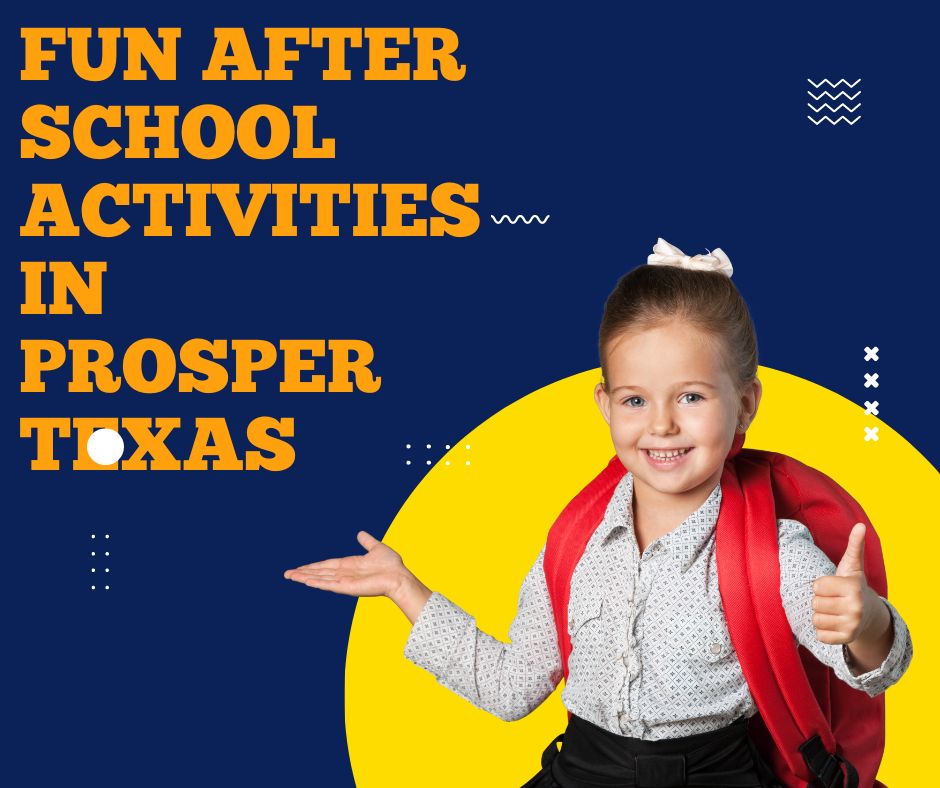 As we all know very few adult work hours fit within school hours. This may mean you need some help caring for your kids while you are wrapping up your daily tasks at work. One of the best ways to do this is with an after-school program. Even if you are at home, it can be a great way to give your kids more social and growing opportunities after school is out.
Here Are Some Great After-School Programs Taking Place in Prosper
KidsrKids Before and After School Program
The KidsrKids childcare organization offers a wide range of fun after-school programs as well as before-school options. They also offer fun programs for teacher work days and field trips and day camps during times when school is on break, such as during holidays.
Ivy Kids Early Learning Center
Ivy kids likes to create a home away from home experience for your most precious family members. The before and after school program is available for kids 5-12. They offer homework assistance, outdoor fun, snacks, and educational activities.
AlphaBEST Through the School District
The elementary schools in Prosper will offer after-school care through this program. All enrollment forms and information on the program can be accessed at the AlphaBEST website
Activities at this after-school program will include art, robotics, languages, cultures around the world, homework help, snacks, drama, sign language, coding, and physical activities.
Pro Black Belt Academy After School Program
Some kids thrive by having some physical activity after a day of sitting in the classroom. This program gives martial arts instruction to help further a child's well-rounded education. Martial arts are shown to build confidence, focus, responsibility, leadership skills, and health.
For more information on living in Prosper please browse our other blog articles. For information on available properties in Prosper Texas please contact us at any time.
Other Local Prosper Information
BEST RESTAURANTS IN PROSPER - VARIOUS CUISINES IN PROSPER TEXAS
NOT TO MISS SIGHTS TO SEE IN PROSPER TEXAS