Common HOA Restrictions That Are Good to Be Aware of Before Buying
Posted by Brent Wells on Thursday, November 10, 2022 at 3:42:21 PM
By Brent Wells / November 10, 2022
Comment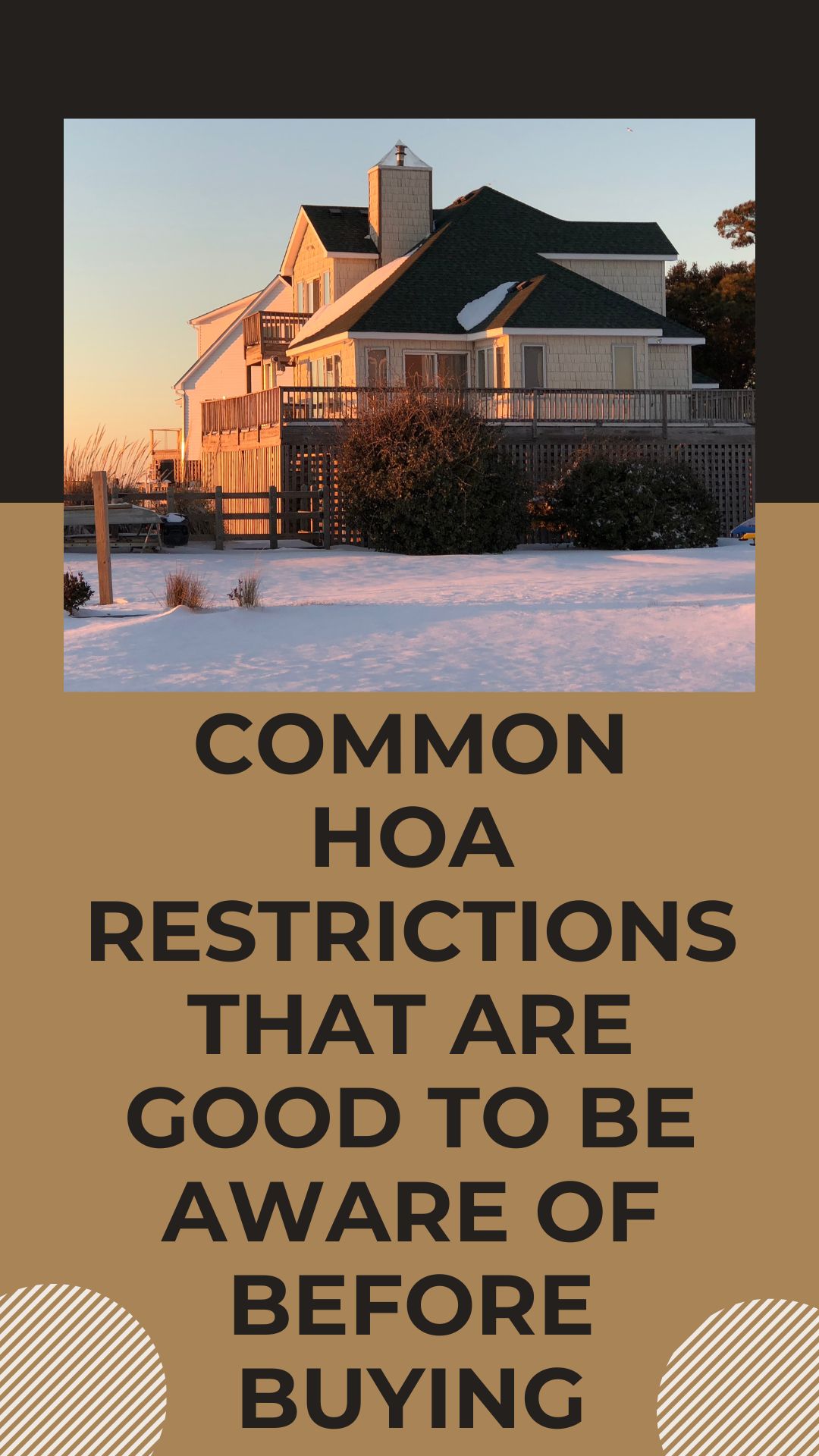 According to recent data as of this year, about 53% of homeowners in the United States live in a home that is within a homeowners association. This is research conducted by iPropertyManagement. Research also shared by the company shows that the average homeowners' dues are $250 for a single-family home per month. There are roughly 4000 new homeowner associations forming every calendar year.
It can be beneficial to live within a neighborhood that has a homeowners association. But if you have never lived within a homeowners association it is good to know the basics of how they operate and be well aware of the specific association fees and rules before purchasing a home in the community.
Here are some common practices of homeowners associations that are good for every potential homebuyer to be aware of
What a Homeowners association is
In the most straightforward of terms, a homeowners association is a private organization that oversees all properties within its contracted boundaries. This organization is able to make and enforce rules and regulations for all homes within the association.
This association is led by a Board of Directors made up of residents that live within the housing community. Anybody owning property within the neighborhood boundaries is subject to homeowner association fees that are often referred to as dues. The amount and frequency of when these fees are collected depend upon the particular homeowner association. Most often they are collected monthly or quarterly. Often associations with more community amenities will come with higher association fees.
Rules and regulations homeowners associations can make
It is all good to know the specific rules of a homeowners association before purchasing a property within one. Every association will have its own specific rules because these are what is deemed important for keeping a community standard in the neighborhood to the neighbors that live there.
The most common homeowner association rules deal with items such as structural and design changes, decorations outside, pets, outdoor storage, landscaping, occupancy, noise, renting out the home, parking, and political signage.
Why it is important to read all the rules and details of a homeowners association before a home purchase
When you sign a contract agreeing to purchase a home within a community that has a homeowners association you will also be signing an agreement of your knowledge of the rules of the association and the expected fees. This means that you are aware of how the association operates and are willing to follow the restrictions put in place by the association.
Unfortunately, some homeowners get excited about the purchase of a new home they truly love in a very nicely kept neighborhood that they glance over their large amount of paperwork and communications from the homeowners association detailing all of their rules, fees, meetings, etc. This can end up in a homeowner not realizing they are violating a rule and getting upset when they feel the homeowner association is controlling. It can also result in a fine for not following the rules.
Sometimes homeowners end up with buyer's remorse because they find themselves with a homeowner associate that they do not agree with and believe is too controlling. A good way to get a feel for the atmosphere from the homeowners association in the neighborhood is to ask homeowners how they feel about living there and get some insight from people with experience.
For more information on purchasing a home in Prosper Texas please contact us anytime.