Buying or Building a House: Pros and Cons of a Lake Lot
Posted by Brent Wells on Sunday, July 24, 2022 at 10:21 AM
By Brent Wells / July 24, 2022
Comment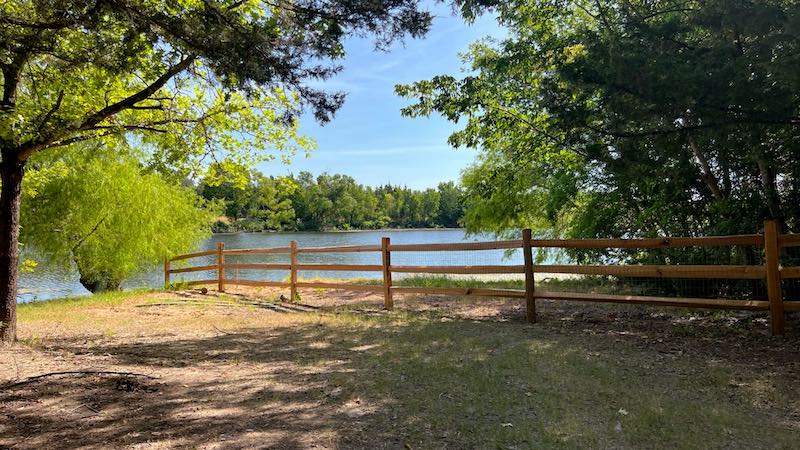 Living on the water is a dream many people have. My family actually sold our home in Prosper and moved out to the country and into a cute 20 year old home on 5 acres that backs up to a 15 acre stocked bass fishing pond and we love it.
Now before you call me to list your home, lets take a minute and review the pros and cons of a water front property. Keep in mind you can find a waterfront property on a pond, a small lake or a massive lake and each one comes with benefits and drawbacks. So put on your swim-trunks and let's dive in!
Texas has a brand new lake!!!
Lake Bois d'Arc
Pros and Cons of a Lake Lot:
Let's start with the cons:
Lawn. Many waterfront properties will have a pronounced slope down to the water. This can cause you to pay more for a swimming pool for example. It can also cost a great deal more for yard maintenance. You may also face strict regulations on controlling what goes into the water, like fertilizer runoff.
Noise. Most lake properties are actually very quiet, but you can have watercraft, boaters and even swimmers disturbing your peace and quiet. You might even have folks tie up to your boat dock to hang out.
Security. With water front access, it is far easier for someone to enter your property via the water. You might not even be aware of it.
Taxes. The taxes are typically the same, but you might face more expense in your share of shoreline or water maintenance from the HOA.
Wildlife. Many folks love the idea of seeing nature roaming their backyard. Keep in mind you typically can't control which animals show up. It might be a beautiful red-tailed hawk soaring peacefully above the water or common lake snakes coming by for a visit. It is incredibly hard to control water snakes so don't fall for the companies trying to sell you snake control services.
Smaller Lots. Yup, we live in Texas where there is tons of land, but it is expensive. Most lake lots will tend to be smaller, but not always. Just keep this in mind when shopping for your dream home on the water.
Related: How big is an acre?
The Pros
Water Activities. The kids can fish with just a short walk. Most bodies of water have sport fishing and this is huge for kids and adults alike to get them out of the house and into the fresh air. Most of the time, small water craft are allowed if its powered by paddles or electric engines. Restrictions exist for gas powered boats so do your research. Swimming is also an option, but swimming in the lake is very different from a swimming pool. Its not for everyone.
Peace and Quiet. With the right location, you won't find a more peaceful view from your back porch. Watching the sunset over the water with friends or family is amazing. It can just wash the stress of the day away.
Privacy. You typically don't have a home behind you, just the lake.
Views. They are typically stunning and blow away looking at a wooden fence that most home owners have.
Unique. The water activities are great, but installing a fire pit down by the water is second to none. Imagine having a dinner party with friends and then heading out to the fire pit to watch the sunset over drinks and laughter.
If you are interested in seeing what homes are on the market with a lake-view, check out our page on Water Front Homes or Lake Homes depending on what you like.
Contact Me About Lake Homes