Buying or Building a House: Pros and Cons of a Corner Lot
Posted by Brent Wells on Thursday, April 5, 2018 at 8:42 AM
By Brent Wells / April 5, 2018
Comment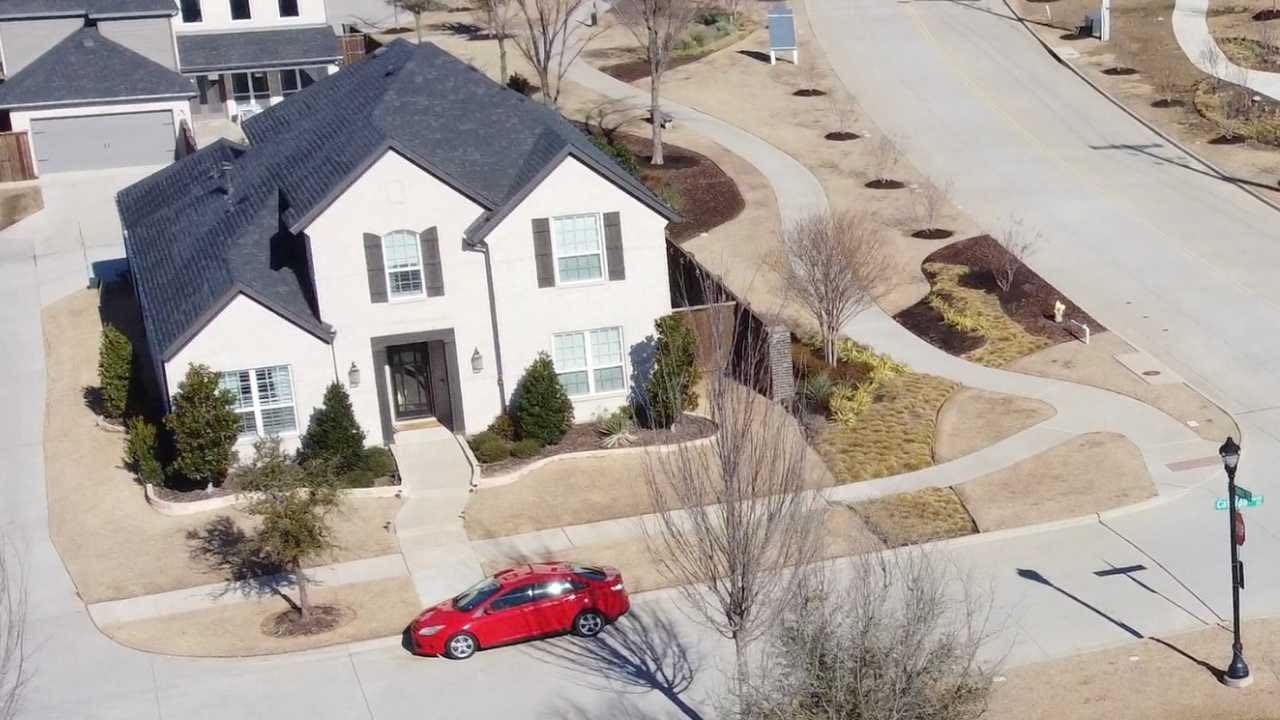 Location, location, location. When you're in the market to buy or build a home, location is generally one of the top factors. You may want to stay within a certain school district. Or maybe you want to stay close to your job. Once you've found your general location/community, you need to think about where you'd like to be within your community. Lot location is the one thing you can never change about your house. Therefore, it's important to think about where you want to build. Interior lots, cul-de-sac lots, creek view lots, park view lots, and corner lots are just a few lot selections. Today, we're going to examine the pros and cons of a corner lot.
Pros and Cons of a Corner Lot:
Let's start with the cons:
Lawn. Whether you pay a lawn service or you do it yourself, with more lawn you'll have more expenses. More yard means more landscaping which means more mulch, more plants, more lighting, more trimming, more sprinkler heads, more water. Also, more yard means more fencing. More, more, more.
Noise. On a corner lot, you have double street noise. In some communities, this may not be a problem. If you happen to be on a major thoroughfare the noise may present a bigger problem.
Burglary. Corner lots are more susceptible to burglary.
Taxes. Your corner lot may be valued more for tax purposes.
Light pollution. Light posts are generally set on a corner. Depending on your home's floorplan and/or the way your home is set on the lot, this may or may not be an issue.
On to the pros:
Larger lots. Yes, we addressed this above, but a larger lot isn't always a con. Larger lots can mean more outdoor living areas to enjoy. Side yards can provide opportunities for showcase gardens, water features, and more. More back yard means extra room for a pool, cabana, outdoor kitchen, and maybe even a putting green.
More parking. Two streets equals more parking for you and for your guests. If you entertain frequently, extra parking may be important to you.
Privacy. One less neighbor gives you a little more privacy and a little less neighbor noise. There's something to be said about NOT being able to reach out and touch your neighbor's house.
Views. One less neighbor means a greater possibility for unobstructed views.
Unique. With the extra space, sometimes a corner lot will provide a unique floorplan or elevation. Model homes are often corner houses. Therefore, you get all the extras of a model and a corner!
Frequently Asked Questions (FAQ)
Q. Why is a corner lot desirable?
A. A corner lot typically has more land, less neighbors and commands a premium on the resale market.
Q. Are corner lots less desirable?
A. So if you Google this question, you will see a top ranking webpage say they are horrible and don't buy one. After reading the page, it turns out the author is in Boston MA and those corner lots are very different from a corner lot in a master planned neighborhood in Texas. So I want to make sure and say, corner lots are amazing in a master planned neighborhood in Texas.
Q. Why do corner houses cost more?
A. Simple, you are typically getting a larger lot, you have less neighbors and it is more open. For these reasons, many people prefer corner lots.
Q. Do burglars prefer corner homes?
A. Heck no! Drive through one of our DFW neighborhoods and look at how visible, well lighted, open and clean most corner lot homes are. There is literally far fewer places to hide or conceal your actions.
Summary
While it may seem the cons outweigh the pros, don't scratch corner lots off your list. Personally, I bought a house on a corner lot. The house itself met all my "must haves." Therefore, the lot selection took a back seat. Is there a lamp post on my lot? Yes. Is there more traffic? Maybe. Is there more yard to mow? Yes. If I had made up my mind that a corner house was a deal breaker, I would have missed out on my dream house. Overall, as in any big decision, take your time to decide what truly is important to you. Evaluate the pros and cons of a corner lot, find out what you can and can't live with. Corner lots are definitely worth a second glance. Remember, there's no perfect house, but there is the right house. You'll know it when you see it. Who knows? Maybe it'll be on a corner lot.