Buying A House In Texas: Home Warranty
Posted by Brent Wells on Saturday, July 30, 2022 at 8:20 AM
By Brent Wells / July 30, 2022
Comment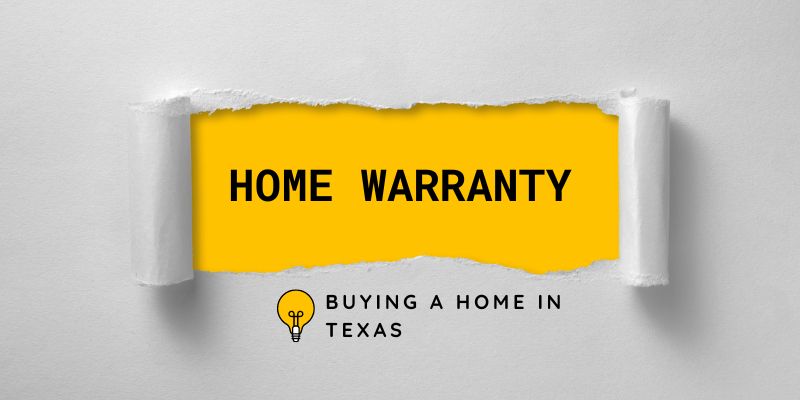 What is a home warranty?
A home warranty is a legal document or a contract between a home owner and another entity to protect the home owner from high repair costs due to system failures in the home for a set period of time.
What is covered by the home warranty?
Major systems in the home are covered by a home warranty, and minor systems can be added to the policy in an a la carte fashion. Each company provides different coverage for different fees. Be careful when reading the coverage limits with each company.
Basic Home Warranty Covered Items:
Heating and cooling systems (HVAC)
Plumbing systems
Electrical systems
Water heaters
Kitchen appliances
Extended Warranty Coverage
Pool and spa
Roof Repairs
Septic system
Foundations
Why do I need a home warranty?
I am not sure I would say you 'need' a home warranty. When they are provided for free, then take them. If you were consider buying one on your own and out of pocket I might not do it. I will talk more about the negatives of home warranties below.
Benefits Of A Home Warranty:
Limits the cost of repairs on covered systems
Eliminate the search for service providers
Unlimited service calls
Negatives Of A Home Warranty:
The fine print in the home warranty is where you start to realize this may have not been a great purchase. They have a ton of ways of reducing their costs, which translates to you getting poor service.
Slow Walking Repairs - This is perhaps the biggest reason I hate home warranty companies. My personal experience was during a week of 110 degree Texas weather, both our A/C units failed. The warranty company said it would be 7-8 days before a tech could even show up to evaluate it. They also said it could take up to 2 weeks to fix. We hired a local company that fixed both our units in under 16 hours from the time of contact. Keep in mind we were in a weather pattern that was weeks of heat over 103 degrees.
Poor Maintenance - They won't repair a system due to a part or service not being properly done years ago and without your knowledge.
Patching Broken Systems - They will continue to repair an obviously worn out system instead of incurring the major cost of a replacement.
Is is a home warranty required?
I have never seen a situation where a home warranty has been required. However, most new construction homes do come with a 'curb to fence' warranty of 1 to 2 years depending on the builder.
How much does a home warranty cost?
They range from $400 - $1,400 per warranty. It depends on many factors like: size of the home, systems you want covered, price of the homes and so on. A typical home warranty in DFW for a 3,000 square foot home without a pool is around $700 plus or minus.
Who pays for the home warranty?
The home seller typically provides a home warranty. Either the builder of a new home provides it or a seller will provide it to sweeten the deal for the buyer.
Who regulates the home warranty industry in Texas?
The Texas Real Estate Commission (TREC) is the regulating body for the home warranty industry in the state of Texas.
The Texas Real Estate Commission regulates the residential service contracts by adopting amendments under "Texas Occupations Code Chapter 1303 Residential Service Company act," while strictly following the federal laws.
Should I purchase a home warranty?
We do NOT recommend a buyer purchase a home warranty. You are much better off managing your own repairs for your home. You will get a faster repair for typically less money with better parts.
If you receive a free one with a home purchase, then great! If you are asked to buy one, just don't.