Building A New Home in Dallas / Ft. Worth
Posted by Brent Wells on Wednesday, January 4, 2023 at 6:27:35 AM
By Brent Wells / January 4, 2023
Comment
Index to this page:
How real estate agents help when buying a new construction home
A typical agent does not posses the needed skills or experience to maximize your new home journey. The new construction process is different in many ways. Most agents are used to helping you find a home and make an offer. A new construction specialist understands how to focus on the following items with skill:
Promote Your Interests
When you meet the builder's sales associate, they are always nice, well dressed and very professional. They are trained to win you over, it is sales after all. Never forget, they represent the builder's best interest and not yours. At the end of the day, they will put the builder's interests above yours.
Hiring a licensed REALTOR® to represent you is a smart thing. REALTORS® are actually licensed agents and required to follow certain ethical and lawful behavior, builders sales associates are not required to do this. For example, the sales associate has a fiduciary responsibility to the builder, but the REALTOR® is legally responsible to your interests.
Market Knowledge
Currently Collin County is in an extreme sellers market. This means, gone are the days of incentive packages, extreme discounts and buyers incentives. The builders are even cutting the commission amounts to REALTORS®. The good old days will return, but not anytime soon.
So prepare yourself to pay what the builder is asking. There are a few exceptions around Collin County, but not many.
Keeping You Contract Correct
Texas agents typically use TREC contracts for resale homes, but builders don't allow that. Each builder has their attourney create a contract that is very biased towards the builder and puts the buyer at an extreme disadvantage. If you have an expectation that you will change the contract, you are very wrong. In this market, the builder simply shouts "NEXT" to the other 30 couple waiting behind you to pounce on the home you are trying to purchase.
We read each and every contract to make sure there are no surprises and everything sounds reasonable.
A few years ago, a builder would easily complete your new home in 6-8 months. In our current market, a builder is typically quoting 10-12 months. You need to plan accordingly for moving dates, temporary housing and worse case contingencies. It is not uncommon to be told that the builder needs an additional 1-2 due to product or labor shortages.
Extreme Earnest Money Requests
Earnest money are funds you provide to the builder to hold on your behalf. They are applied to your account when you close on your new home. They are also typically not returned if you break the contract. Never count on the good will of the builder to return these funds, since they may decide not to do so.
One local builder is charging 5% down on the base price of the home. 50% down on the lot premium and 50% on all upgrades or special requests. The clients were interested in a $800k home. That was a $190k earnest money check. My clients decided to build with another builder...
Dispute Resolution
Most builders in the DFW area provide a 1 year all inclusive home owners warrantee, a 2 year mechanical, and a 10 foundation warrantee. That is a standard setup, but what do you do when something goes wrong and the builder does not seem to want to help?
Most builders contracts have an 'mediation' clause. This is a section that demands you agree to paying a mediator to listen to all parties in leu of going to court.
Controlling costs
When building your 'forever home' you must remember that everything is an up-charge. The oversized lot, the fancy counter tops, even the shower can costs thousands of dollars. The most common upgrade our clients select is hardwood floors. Texans love beautiful hardwoods that flow throughout the 1st floor of the home, but they come at a steep price. Anywhere from $30k up to $100k for flooring.
Lot Premiums
Builders will place a premium on a swamp and call it a 'water view'. Seriously, they do seem to feel any unusual feature of a lot merits a premium price. We have a certain tree in Texas called a Bodark and it is common considered a nuisance tree. A local builder slapped a $50k premium on that lot with a horse apple tree and kept a straight face the whole time.
It would be valid to charge for a water view or access, a mature hardwood tree, or a larger lot than is standard. Prepare yourself, many builders are charging $30k - $150k for premium lots and that is not even for an acre of land.
Design Center
Ahh, the design center, where dreams are made and budgets are blown. We typically tell our clients to budget 10 - 20 percent for the design center. Many clients get out of there spending less, but not much less. We recommend you focus your design center funds on the following items:
Kitchen: cabinets, countertops, appliances
Master Bath: shower, countertops, cabinets
Patio: buy the largest covered one the offer
Exterior Facade
Yes, you can upgrade the front of your home. There are so many selections it boggles the mind. For example, each floor-plan will have multiple elevation choices. Some will have porches and feel cozy, some will be grand and elegant. You then must pick the materials to build it out of: stone, brick, stucco or some combination. Up and down lights come next. Surely you have seen those stunning homes lit up at night? Well now you can pay to have that look as well.
Landscaping Upgrades
I typically tell my clients to take whats included and do not pay for any landscaping upgrades. These landscapers do cheap and quick work, do not warrantee their work and charge double the going rate. Besides, they are not very creative, they just slap-dash it together.
Financing is a builder profit center
Most builders have a financial relationship with a mortgage company or own one outright. They must disclose this to you. The sales associate will try and convince you to use their lender. They typically stress how easy the process is and what a great experience you will have. This is a true buyer beware moment. I highly recommend you apply with the builders lender and a great local lender. If you don't have one, we do, just ask.
Terms
The builder's lender typically does not over charge you on the loan. Some really do offer great deals, since they realize how profitable a 30 fixed rate loan is. They really want to sell your loan on the secondary market and make some real money. Now imagine how profitable is when they are doing 5,000 loans a year.
Incentives
So how does the builder convince you to use their lender? Why incentives of course, you know free money.
Your right to pick your title company
Just like builders have a preferred lender, they also want you to use their preferred title company. Well, many of them actually demand it. There is only one small problem, it is a crime. Yup, it is a violation of RESPA to not allow you to pick your title company or at least negotiate with you on it.
Here is a great rule of thumb, on first contact with a sales associate tell them you want to use your title company and not theirs. Watch their reaction and walk out the door if they say no. It has been my experience that Highland Home and Britton Homes have been awesome about allowing us to use our preferred title company. The other builders, just call and ask us which ones are in violation. We will tell you privately.
Selecting a REALTOR®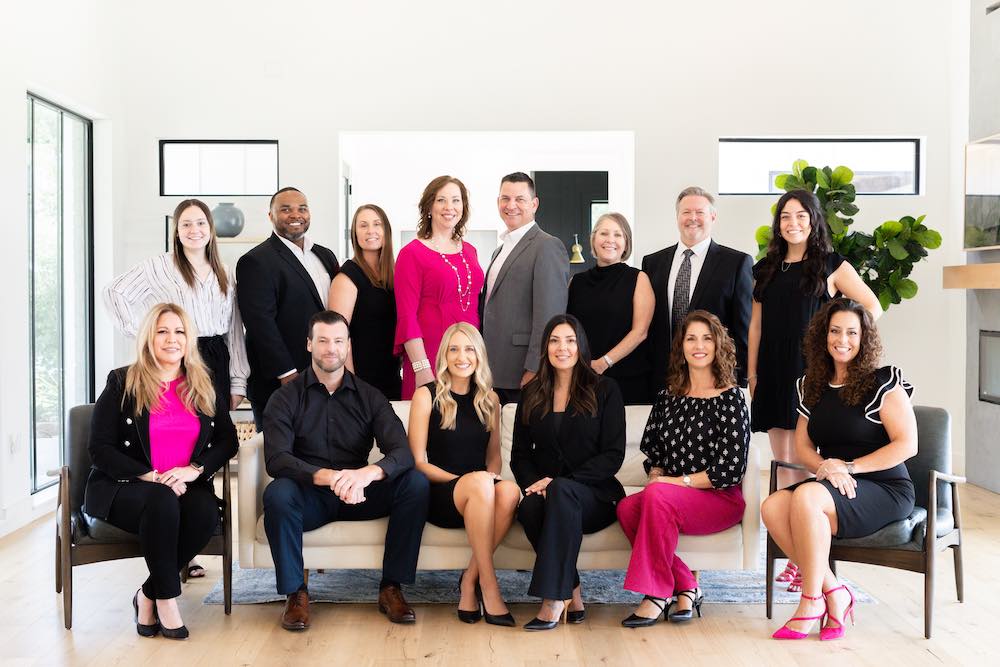 If you are considering using an agent on your new build, do not delay. Many builders require you to share your builders name and contact information when registering at the model home. Some exceptional builders like Highland will honor your request at anytime, but most builders will not.
Most every builder will happily pay the agents fee, but you must follow their rules, since they are not required to do so.
You might ask why you need an agent? However, new construction is a complicated and expensive process. The experience a knowledgeable buyer's agent brings to the table is worth more than you can imagine. The key is finding a pro who's an expert in the world of new construction. Don't be afraid to ask:
How often do you work in new construction?
We have helped clients build hundreds of new homes in Collin County Texas. We typically have 75% of our purchases as new construction homes. Our 600+ videos on our YouTube channel attests to how successful we are.
Do you have a relationship with any local builders?
We are on a first name basis with virtually someone at every builders office in the greater Prosper Tx area.
What value do you bring to this transaction?
If you have not considered building your next home, we recommend you get with us and discuss it. Our clients love, love, love their new homes. They are fresh, clean and built exactly the way the selected them. You get to choose everything from paint colors, to finishes, to materials, and even the front elevation. We help you select the floorplan, pick the dirt (lot) and even accompany you to the design center to keep you on budget and stay stylish. One of the most important things we do is our weekly build site visits that we video and send to you. We do so much more, let us buy you a cup of coffee and show you!
Going It Alone
The builder's on-site real estate sales agent has been hired to represent the builder. New construction contracts can be complex so negotiating with a hired professional will save you money, time and help to ensure your home is built well. Get everything in writing.
No matter what, always get the on-site agents contact information when visiting.
Don't automatically use the lender the builder has "partnered" with for your loan. Sometimes, they have exceptional sounding incentives that sound too good to be true because they are. Always shop your mortgage. Rates vary and while a builder may appear to pay closing costs, sometimes the lender makes that loss up in a higher interest rate. Always shop!
Make sure you have a pre-drywall inspection and another inspection just a few days prior to closing. Most builders will be happy to fix anything that isn't up to code found in the inspection and the best time to do that is before the drywall covers up what's behind the walls. Have the inspector come back before your final walkthrough to make sure all the work was done correctly.
The model home is not what your home will look like. The model home is the shining example of what it would be like to build out a "fully loaded" home with all the important upgrades.
Research different builders. Check online and see what you can find out from other homeowners in a neighborhood. Check the Better Business Bureau as well. All builders are not the same.
Find out how the homeowners association will operate. Typically the builder will control the HOA until a certain number of homes have been built and sold to new homeowners.
Check to see what internet service and tv providers will be available. If you have a preference and that company won't service the homes, you will want to know this ahead of time.
Understand what is standard and what is an upgrade. Frequently there are options for you early in the process to choose between different styles of standard finishes and then even more that are upgraded levels of finishes. Know before you start what standard cabinets, granite, flooring and light fixtures will be in the house. There may be a design center for you to make your selections or even homes built by your builder in different communities you can visit and see yourself.
---
Frequently Asked Questions (FAQ)
How To Find New Construction Homes Near Me?
Did you know one of the most searched terms real estate terms is 'new construction homes near me'? Well we have taken the guess work out of locating a new construction for you with our local new builder pages. To find a new builder or new construction home near you, you need to first pick the city you wish to live in. Then you should determine which neighborhood is right for you. Finally, you will pick the builder, the floorplan and then the lot.
Do We Need A Home Inspection For New Construction?
The short answer is yes! We actually recommend getting a minimum of three home inspections. Two inspections within the build process and one after living in the home for ten months. We have an awesome video on getting a home inspection for your new construction home.
How Are Property Taxes Assessed On A New Construction Home?
When you contract to build a new home or purchase an inventory home your taxes are typically assesed on raw land or what you might call 'dirt'. As you can imagine, the value of the land is far less than the value of the finished home. The tax accessor will eventually establish a new tax value based on the finished home and your tax for the year will radically jump up. This is normal, so just prepare yourself for the new taxable amount and enjoy the low first year tax value, since it wont last.
How To Negotiate A New Construction Home
Purchasing a new construction home is similar, but different from buying a residential resale home. Keep in mind the builder understands the market much better than you do. They know the cost of land, materials and labor and what they will be able to sell the home for. You will not 'steal it', but you can get a better than average deal. Here are a few tips for you:
Hire a rock star REALTOR® (come on you knew I was going to say that)
Purchase an inventory home, carrying costs will motivate a builder to negotiate
Purchase at the end of the year. Many builder want to close out their books at this time.
Set a budget and stick to it. Virtually every upgrade is a profit center for builders.
You must be willing to walk away. Do not get emotionally attached to the home.
How Long Does It Take To Build A House In Texas 2023?
A production home builder like Highland Homes, American Legend or Shaddock Homes will typically take 9-12 months to build your new home in 2023. A semi-custom home builder like Toll Brothers is taking 18+ months to build homes for our clients.