Building A Britton Home - HVAC Ducting
Posted by Brent Wells on Saturday, June 9, 2018 at 12:18 PM
By Brent Wells / June 9, 2018
Comment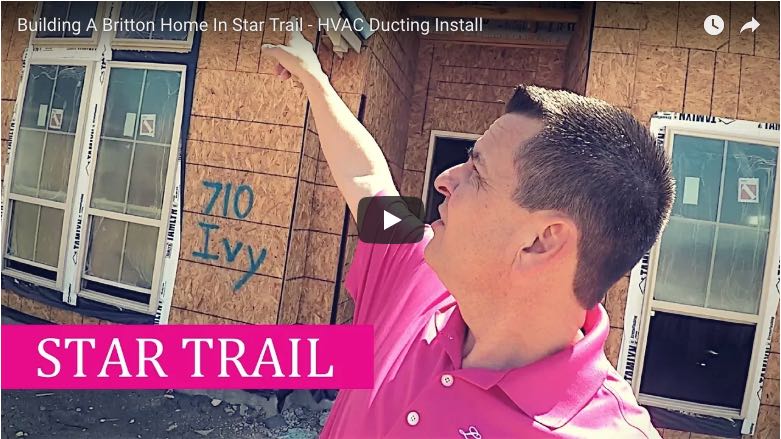 Youtube Video: Building A Britton Home In Star Trail - HVAC Ducting
Location: Star Trail Prosper Tx
Builder: Britton Homes
Date: 2018-06-09
Status: Digging Maybe
Britton Homes is currently installing the HVAC ductwork in the home. They are also installing the water pipes in the walls which is part of the mechanical roughout process. The gas and wiring will also be installed in the walls prior to the next city inspection.
Once all the pipes are in the walls we can have our pre-drywall inspection performed by our home inspector. We highly recommend a multiple phase home inspection performed by an independent home inspector.
Every time I walk the property I keep thinking what a good idea it was to upgrade our lot selection. The cul-de-sac lot is going to look amazing and cut down on the traffic.
---
Thinking of building a home?
We love sharing our expertise about building a new "forever" home with folks just like you. We are certified new home construction experts and have the knowledge and track record to prove it. Please reach out to us and let's chat, we love to answer question!