Best Buyer's Agent for Celina Texas
Posted by Brent Wells on Tuesday, October 19, 2021 at 7:14 AM
By Brent Wells / October 19, 2021
Comment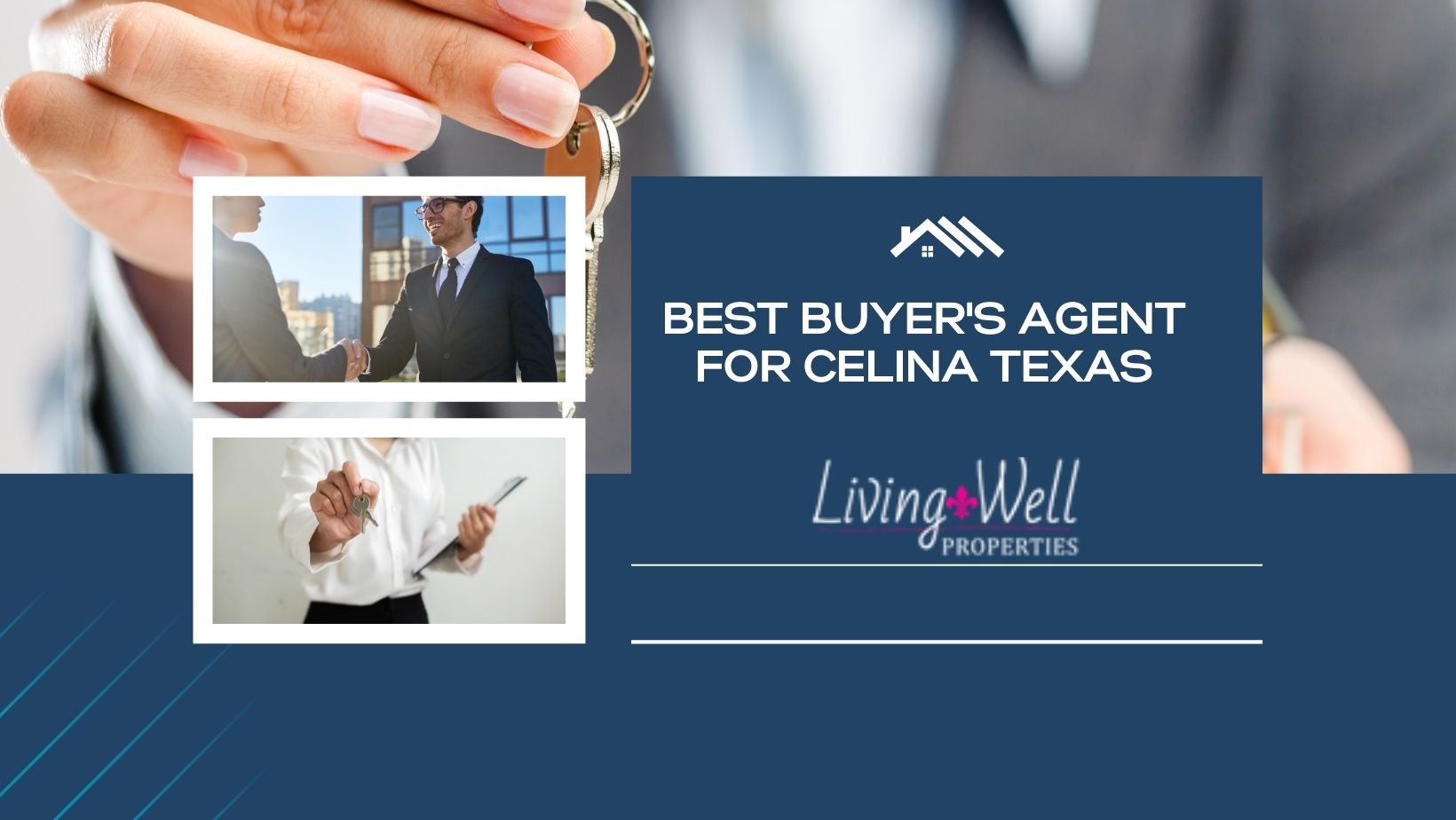 A buyer's agent is just that, one that assists and represents the buyer in real estate transactions. Did you know, however, that there are typically two agents for every real estate transaction? One homeowner decides to list the property they enlist the help of the listing agent. That agent will market, list, and facilitate the transaction for the seller. The buyer's agent or also known as the selling agent represents the buyer in the transaction. Think of it like a lawyer representing either the plaintiff or the defendant. The agent working for either party works solely for that party and not necessarily for the benefit of the other party. This is why it is so crucial for buyers to have their own agent when purchasing a property.
Does using a buyer's agent cost the buyer money?
No. The payment for the commission for both agents is taken out of the purchase price of the property. For instance, if the homeowner sells a property for $500,000 and the percentage for Real Estate Commission is 6%, 6% of that $500,000 will go towards the buyer's agent and the listing agent. Typically the percentages split between the two, 3% for each agent or there could be a fraction of a percentage such as 4% for the buyer's agent and 2.5% for the listing agent. This gives more incentive for buyers agents to bring their buyers. Once the commission is paid out at closing, the homeowner will receive the remainder.
Can one agent do both?
One agent can represent both the buyer and the seller, which is called dual agency. However, this is a very slippery slope for most agents because they cannot advertise either party to the full extent of their fiduciary duty. It would be difficult for a lawyer to represent both cases and the same goes for real estate agents. While all real estate agents are licensed to both buy and sell the property for their clients, typically there are two agents involved in any real estate transaction. The buyer's agent will only represent the buyer making sure that the buyer's needs, interests, price, terms, and benefits are the top priority. The listing agent will do the same for the seller.
You can, however, have one agent that represents the same client for both buying and selling, and this is actually preferred. If one client is buying and selling in the same area and the agent knows both areas well, it is very beneficial for that agent to help the client sell their property and purchase a new one. This is not a dual agency as the agent is only representing one client, not two different parties over the same property.
What about a for sale by owner property?
If a buyer finds a FSBO, or for sale by owner property, they can ask their buyer's agent to facilitate the transaction in a variety of ways. The buyer can add in a percentage to pay the buyer for their services or the buyer's agent can negotiate with the homeowner and come up with an appropriate commission. Remember, agents can't work for free and have the trusted knowledge and experience of a real estate agent facilitating a transaction is extremely valuable. There are a lot of legal issues during a real estate transaction so it's really worth it even in a FSBO situation to pay your agent for their time, knowledge and experience. If you find a for sale by owner property, don't hesitate to ask your agent about it. We have a lot of experience and can help navigate this unique real estate world as well.
What do others think of the Living Well team?
"I wanted to take this opportunity to highly recommend the best Realtor I have been blessed to have in the many homes I've purchased over the years. If you are looking for a Realtor with 100% integrity, character, complete commitment to client needs and the best person to guide you through the murky process of home buying, Shannon is your Realtor. My husband and I were blessed to meet Shannon a couple of months ago and, after accessing our "must haves" in purchasing our forever home, Shannon went way beyond our expectations and found us the perfect home. Shannon was there for us 24/7, regardless of my endless emails and text messages she was right there. When I would apologize for the endless barrage, her response was ALWAYS, "that's what I'm here for". My husband and I are beyond happy and grateful for Shannon's professionalism in managing this process. She made what we thought was going to be a frustrating process completely seamless. My cousin is relocating from PA and, my first directive was for her to meet with Shannon to find her forever home. In her first meeting with Shannon, she was beyond impressed and will, again, next week be meeting with her in an effort to find and close on a home. I can't recommend Shannon and The Living Well Team highly enough. If you are looking for a stress free and seamless home purchasing process, you can't possibly find a better a Realtor than Shannon Miles and The Living Well Team. Thank you, from the bottom of my heart, for all that you have and continue to do for us. Jacqueline"
Ready to get started? Ask us anything below! We'd love to help you find the perfect home in Celina, Prosper and other areas around McKinney.
More for Home Buyers