7 Reasons Prosper Tx is a Great Place to Live in 2023 | 2024
Posted by Brent Wells on Tuesday, September 12, 2023 at 9:34:02 AM
By Brent Wells / September 12, 2023
Comment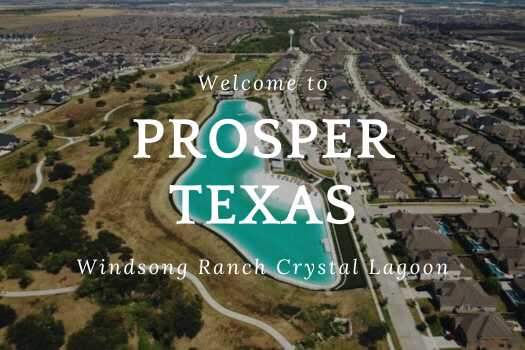 Welcome to Prosper, a friendly city in North Texas that's perfect for those considering a move. In this article, we'll give you all the important information you need to decide if living in Prosper is right for you.
Prosper is a beautiful place with rolling hills, ponds, and tree-lined neighborhoods. It combines the beauty of nature with the convenience of suburban living. It's a growing and popular place to live, offering the best of Texas hospitality and urban amenities for families of all kinds.
One of Prosper's standout features is its strong sense of community. People here are known for being friendly, and there are active neighborhood groups and plenty of community events that make it a warm and inclusive place to live. Whether you're looking for family-friendly activities, excellent schools, outdoor adventures, or a tight-knit community, Prosper has it all.
Prosper is well-known for its outstanding schools, making it a fantastic choice for families. The Prosper Independent School District (PISD) consistently ranks among the top districts in Texas, providing exceptional educational opportunities for students.
In addition to its strong sense of community and quality education, Prosper offers a diverse range of recreational amenities. The city boasts numerous parks, where you can enjoy hiking trails, fishing, boating, and picnicking. If you're a golf enthusiast, you'll appreciate the Gentle Creek Country Club & Gold Course, and sports lovers can take advantage of various sport leagues.
Furthermore, Prosper offers a variety of shopping centers, dining options, and entertainment venues. Residents can easily find everything they need right within the city, and its convenient proximity to major freeways allows for easy access to other parts of the area like: Frisco, McKinney and Dallas.
Welcome Y'all
Well, no matter what brings you to Prosper, you're in for a treat! Whether it's the stunning natural scenery, the welcoming community vibes, the top-notch schools, or the handy amenities, Prosper has a little something to offer everyone. If you're thinking about making a move or dipping your toes into the real estate scene, I'd say Prosper is definitely a gem worth checking out. Its captivating charm, lively community spirit, and fantastic location make it a truly exceptional place to put down roots and call home.
Here's a quick rundown of our list:
The History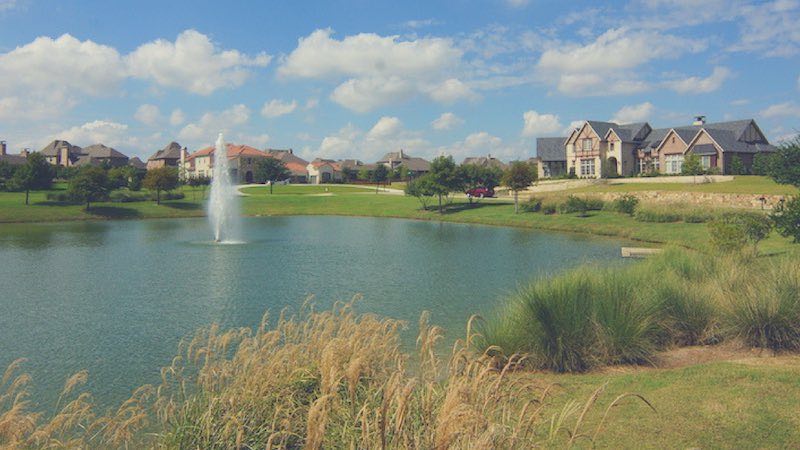 Prosper, Texas, has a historical narrative that reflects the evolution of many American towns. Originally settled by pioneers in the mid-1800s, it began as a small rural community, with agriculture, especially cotton farming, as its economic backbone. The arrival of the St. Louis and San Francisco Railway (Frisco Railroad) in the late 1800s played a pivotal role in the town's development, facilitating transportation and boosting accessibility.
In 1914, Prosper was formally incorporated as a town when it had around 500 residents. Over the years, the town experienced periods of growth and decline, often influenced by the changing fortunes of agriculture and the broader economy. During the early to mid-20th century, Prosper remained a small, tight-knit community.
However, in the late 20th and early 21st centuries, as suburbanization spread from nearby Dallas, Prosper began to experience substantial growth and development. The town's proximity to the city and the appeal of a quieter, family-friendly environment attracted new residents. As a result, Prosper transformed from a small agricultural town into a thriving suburban community with modern amenities, excellent schools, and a growing population. Today, it continues to be a desirable place to live in North Texas, blending its historical charm with the comforts of modern living.
Location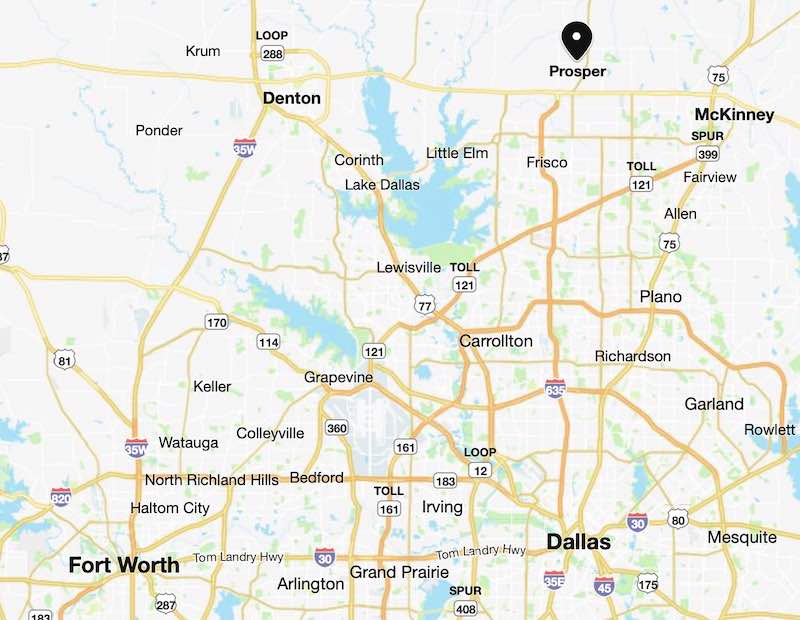 Prosper, Texas, is strategically located in the northeastern part of the state, making it part of the broader Dallas-Fort Worth metropolitan area. Its prime location offers residents a blend of suburban tranquility and convenient access to major transportation arteries.
Situated approximately 36 miles north of downtown Dallas, Prosper benefits from its proximity to the economic and cultural hub of the region. Residents can easily access the bustling city for work, entertainment, and shopping while enjoying a quieter, more rural setting back home.
Transportation options for Prosper residents are diverse. The town is well-connected by roadways, with U.S. Route 380 running through it, providing a direct route east to west. Additionally, the Dallas North Tollway is within reach, further enhancing connectivity to the metropolitan area. These road networks ensure that commuting to neighboring cities and towns is relatively straightforward.
For those who prefer public transportation, the Dallas Area Rapid Transit (DART) system offers bus services and light rail connections to various parts of the Dallas-Fort Worth metroplex, providing a viable alternative to driving.
Moreover, Prosper's accessibility is complemented by its close proximity to the Dallas/Fort Worth International Airport and the Dallas Love Field Airport, making air travel convenient for both domestic and international destinations.
Overall, Prosper's location and transportation options strike a balance between the convenience of city access and the charm of suburban living, making it an attractive choice for residents seeking the best of both worlds.
Real Estate Market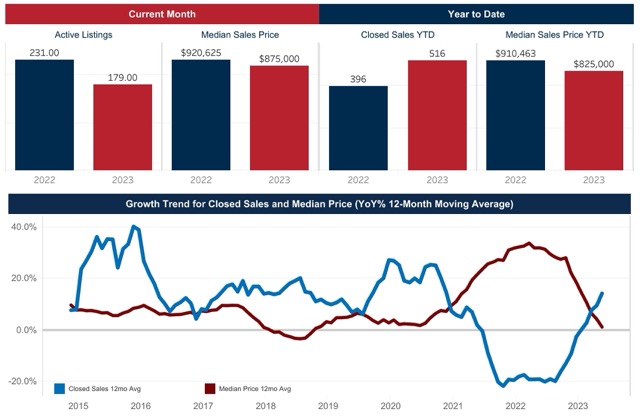 The real estate market in Prosper, Texas, has seen significant evolution over the past few decades, reflecting the town's growth and changing demographics. In the past, Prosper was primarily a rural community with a focus on agricultural activities. This translated into large tracts of open land and modest housing options. However, with the expansion of the Dallas-Fort Worth metropolitan area and the increasing demand for suburban living, Prosper's real estate landscape has undergone a dramatic transformation.
In recent years, Prosper's real estate market has experienced a surge in demand. The town's proximity to Dallas, excellent schools, and a family-friendly atmosphere have attracted a steady influx of newcomers. This heightened demand has led to a boom in housing development, with numerous residential communities, ranging from single-family homes to luxury estates, cropping up throughout the area. The housing market has been characterized by rising home prices, reflecting the high demand for properties in Prosper.
Prosper's Sales History
| | | | | |
| --- | --- | --- | --- | --- |
| | Median Sales Price | Total Sales | Median Price per SqFt | Days On Market |
| 2023 | $803,347 | 751 | $244 | 24 |
| 2022 | $799,500 | 817 | $246 | 22 |
| 2021 | $671,520 | 950 | $199 | 5 |
*source NTREIS MLS
Looking ahead to the future, the real estate market in Prosper is expected to continue its growth trajectory. The town's master-planned communities, modern amenities, and strong sense of community appeal to a broad range of homebuyers. As the Dallas-Fort Worth metropolitan area continues to expand, Prosper is likely to see further development, potentially including more commercial and retail spaces to serve its growing population. However, careful urban planning and preservation of the town's natural beauty will be essential to maintaining Prosper's charm and quality of life.
Prosper's real estate market is expected to remain robust, but it may also face challenges related to infrastructure development and maintaining a balance between growth and preserving the town's unique character. Nevertheless, with its prime location and attractive features, Prosper is likely to remain a sought-after destination for real estate investment and homeownership in the years to come.
Amenities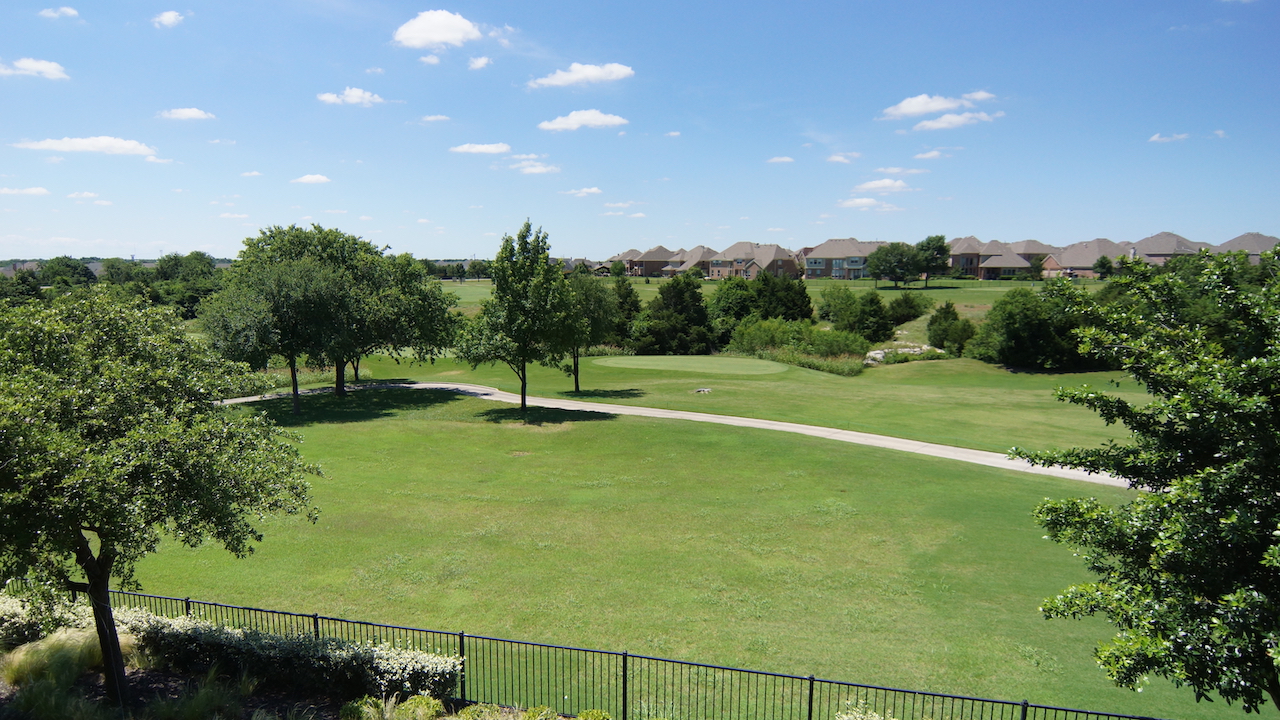 Prosper, Texas, offers a variety of activities and events that cater to residents and visitors of all ages and interests. The town's charming atmosphere and convenient location in the Dallas-Fort Worth metropolitan area provide access to a wide range of entertainment and recreational options.
For outdoor enthusiasts, Prosper boasts several parks and green spaces. The expansive Lake Prosper Park is a favorite destination, offering hiking trails, fishing, boating, and picnicking areas. Residents can also explore Frontier Park, which features playgrounds, sports fields, and a splash pad, making it ideal for families.
Sports and fitness enthusiasts can take advantage of the town's recreational facilities, including sports leagues, fitness classes, and even the local country club's golf courses. Prosper is known for its community spirit, and this is evident in the various sports events and competitions that take place throughout the year.
Prosper also hosts numerous community events and festivals. The Prosper Founders Festival is a popular annual celebration that includes live music, food vendors, arts and crafts, and fireworks. There are also seasonal events like holiday parades and farmers' markets, fostering a strong sense of community among residents.
For those looking for cultural and educational experiences, nearby cities like Dallas offer world-class museums, theaters, and cultural events. Dallas is also home to professional sports teams, making it easy for Prosper residents to attend sporting events.
Education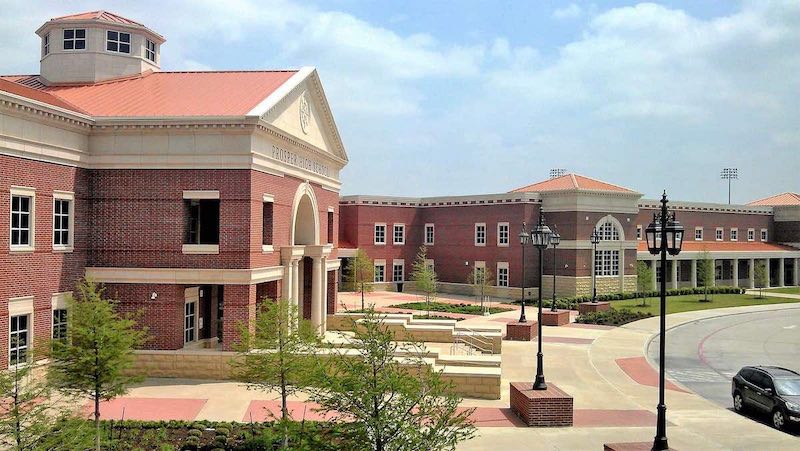 The Prosper Independent School District (Prosper ISD) is a highly regarded school district located in Prosper, Texas. It serves the educational needs of students within Prosper as well as parts of nearby towns like: Frisco, McKinney and parts of Celina. Known for its commitment to academic excellence and a strong sense of community, Prosper ISD has earned a reputation as one of the top school districts in the Dallas-Fort Worth metropolitan area.
The district's mission centers on providing a comprehensive education that prepares students for success in both their academic and personal lives. Prosper ISD places a strong emphasis on fostering critical thinking skills, creativity, and innovation among its students. This commitment is reflected in its dedicated faculty and staff, who strive to create a supportive and stimulating learning environment.
Prosper ISD encompasses a range of educational facilities, including elementary, middle, and high schools. These schools consistently perform well academically and offer a diverse array of extracurricular activities, sports programs, and fine arts opportunities. The district's commitment to excellence is further highlighted by its state-of-the-art facilities and resources.
As the town of Prosper has experienced significant growth in recent years, so too has Prosper ISD. The district continues to expand to accommodate the needs of a growing population, ensuring that its students have access to the best educational opportunities. Prosper ISD's reputation for academic achievement, strong community support, and a dedication to the holistic development of its students make it a sought-after district for families seeking quality education in the North Texas region.
Safety and Crime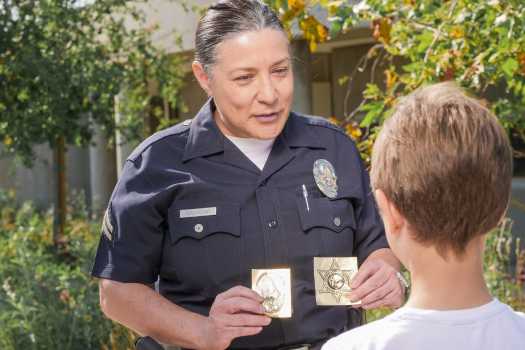 Prosper, Texas, is known for being a relatively safe community with lower crime rates compared to many urban areas in the United States. The town's commitment to safety and its strong community-oriented approach contribute to its reputation as a secure place to live and raise a family.
The Prosper Police Department plays a vital role in maintaining the town's safety. They actively engage with the community through community policing efforts, neighborhood watch programs, and public safety initiatives. This proactive approach fosters a sense of trust and collaboration between law enforcement and residents, contributing to overall safety.
Crime levels in Prosper are generally low, encompassing mainly non-violent offenses such as property crimes and minor infractions. The town benefits from its suburban setting, which tends to have lower crime rates compared to larger cities. Prosper's emphasis on community engagement and education also helps deter criminal activity and build a sense of shared responsibility for safety.
Prosper's commitment to maintaining a safe environment aligns with its family-friendly reputation, making it an attractive place for those seeking a secure and peaceful community in the Dallas-Fort Worth metropolitan area. However, it's essential to stay informed about local safety measures and be aware of any changes in crime trends, as no community is entirely immune to challenges related to public safety.
Lifestyle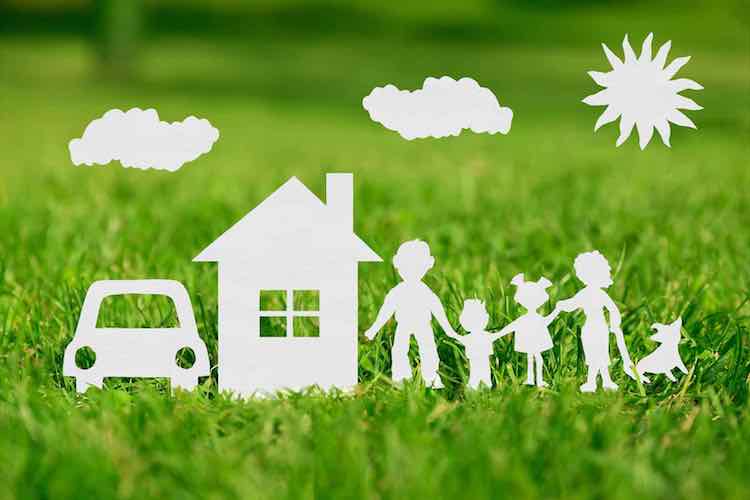 Living in Prosper, Texas, offers a unique blend of modern comfort and small-town charm, making it an attractive destination for individuals and families alike. Nestled in the picturesque landscape of North Texas, Prosper offers a high quality of life and a strong sense of community that sets it apart.
One of the standout features of living in Prosper is the exceptional school system. The Prosper Independent School District is renowned for its top-notch educational opportunities, making it an ideal place to raise children. The district consistently ranks among the best in the state, providing students with a solid foundation for future success.
Prosper's strong sense of community is palpable. Residents here often describe it as more than just a place to live; it's a place to belong. Neighborhood associations are active and engaged, and the town hosts a variety of community events throughout the year, fostering connections among neighbors and creating a welcoming atmosphere for newcomers.
The town's location is another advantage. Prosper offers the tranquility of suburban living while being within easy reach of the bustling cultural and economic hub of Dallas, located just a short drive away. This proximity opens up a world of opportunities for employment, entertainment, and cultural experiences.
As the town continues to grow, Prosper is expanding its amenities, including shopping centers, dining options, and recreational facilities, ensuring that residents have access to all the conveniences they need right within the community. Prosper's commitment to balanced growth preserves its natural beauty while offering a thriving, family-friendly environment.
Living in Prosper, Texas, means enjoying the best of both worlds – the comfort and security of a close-knit community and the opportunities and excitement of a vibrant metropolitan area nearby. It's a place where families can thrive, where neighbors become friends, and where you can truly call home.
Conclusion
If you're considering a move or looking to invest in real estate in north Texas, Prosper is a city worth exploring. With its exceptional quality of life, lovely natural surroundings, and a strong sense of community, Prosper offers a desirable living experience for residents of all ages.
Prosper's allure lies in its balance between a peaceful suburban lifestyle and easy access to the amenities and opportunities of a major metropolitan area. The city's convenient location provides proximity to major employment centers, shopping centers, and recreational destinations.
Get Brent's Personal Help Below...
View a few model homes in Prosper Tx
See Prosper's Newest Listings Below...

Information is deemed reliable, but is not guaranteed accurate by the MLS or NTREIS. The information being provided is for the consumer's personal, non-commercial use, and may not be reproduced, redistributed or used for any purpose other than to identify prospective properties consumers may be interested in purchasing. Real estate listings held by brokerage firms other than LivingWell Realty are marked with the NTREIS IDX logo and information about them includes the name of the listing brokerage.

NTREIS data last updated September 29, 2023.