10 Questions To Ask A Home Builder
Posted by Brent Wells on Saturday, August 26, 2023 at 8:12:31 AM
By Brent Wells / August 26, 2023
Comment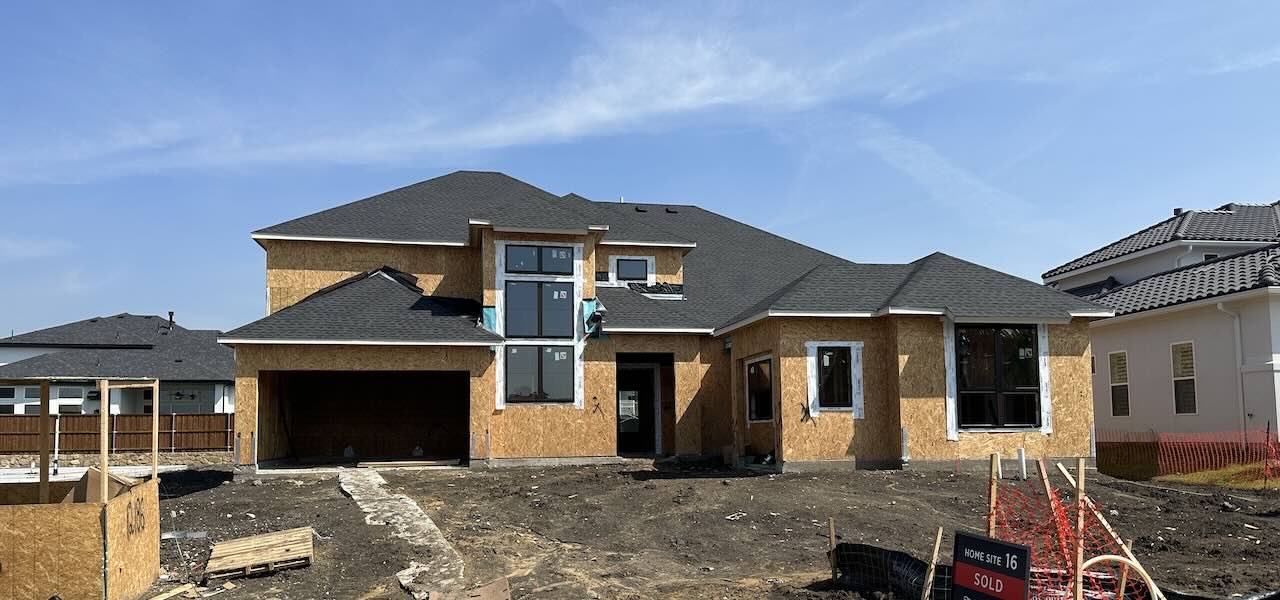 Building a new home in Texas is an exciting journey that demands careful consideration and planning. One of the most crucial decisions you'll make is choosing the right home builder. To ensure that your dream home becomes a reality without any hiccups, it's essential to ask the right questions before signing any contracts. We educate our clients in these questions and more, but here are the top 10 questions to ask a new home builder:
Can you provide references from past clients?
Talking to previous clients can offer valuable insights into the builder's reputation, work quality, and overall professionalism. Ask for references and take the time to contact them to get an idea of what your experience might be like. Be careful these are not cherry picked clients. If you are brave, knock on some doors in the neighborhood and ask the home owners directly. Remember online reviews are rarely accurate.
What is your earnest money refund policy?
A reputable builder will not use earnest money as a profit center, but most Texas builders do. Aaron Graham, , the President of Highland Homes is famous for saying this and standing by it. He runs an amazing company.
What is the estimated timeline for completion?
Understanding the projected timeline for your home's construction is essential for planning your move and other aspects of your life. Be sure to get a clear idea of how long the process is expected to take.
Can you provide details about construction materials and energy efficiency?
The materials used to build your home will effect the way it feels, smells, insulates and even sounds. Ever heard a creaky roof in a wind storm, bad materials and techniques. How about a house that uses $800 in electricity per month to cool in our 110 degree August sun? Bad materials and components. Dig deep and read up on what they are using. The builder down the street many times is the same price and is 2x more efficient, simply due to a lower profit margin and caring about quality and not volume.
What is your warranty?
Did you know virtually every Texas home builder offers a 1, 2, 10 warranty? This is 1 year on the home, 2 years on mechanical (appliances, HVAC and so on), and a 10 year foundation warranty. That foundation warranty is basically in name only, call me for details. However, your REALTOR® (us) knows a few builders that offer a 2 year curb to fence warranty for the same price. Call us for details...
How do you handle changes orders during construction?
Change orders are a nightmare for builders and eat up profit. They don't want you doing them and make it a nightmare for you. Many builders no longer even allow it due to the cost, hassle, and pain.
Can you provide a list of included features and options for upgrades?
All production builders have a features list, but rarely will you find an upgrades list due to the extreme amount of options. Some builders have moved to a packaged approach. You simply pick the floorplan and 'color' finishout and thats it. This keeps cost down at the expense of zero customization.
What is your experience with energy-efficient and sustainable building practices?
Be very, very cautious on this topic. You will hear all sorts of terms, certifications and awards about the builders home being green or efficient. Most are non-sense and have little to no real world value. A few are awesome, but buyer beware. Call us, we know who does what and who does not!
How do you handle any issues or disputes during construction?
During COVID, builders would just void your contract and toss you to the curb if you raised an issue. Today is a different day and builders no longer do that. They will try to ignore the issue, slow walk it or tell you 'no' multiple times. We do have ways of resolving the issue, but not many agents do.
Can I visit current or past construction sites?
Seeing a builder's work in progress can give you a clearer picture of their craftsmanship and attention to detail. Requesting a visit to ongoing or completed projects can help you assess the quality of their work.
Building a new home is a significant investment, both financially and emotionally. Knowing the right questions can provide you with the information you need to make an informed decision about the right builder for your project. Remember, open communication is vital with your builder are key to ensuring a smooth and successful home-building experience.
BRENT WELLS
When searching for the that perfect new home, your best first step is to work with a local real estate agent like our broker Brent Wells, who knows the new construction process.
Brent can provide valuable insights into the amazing local neighborhoods, tell you the good builders from the bad, help you navigate the home buying process.