SELLING YOUR HOME IS EASY WITH US!
Listing your home can feel like a lot of work. We take away the "What if's" and make the process a little easier. We also have a wealth of industry knowledge and expertise to ensure your home sells quickly and for the best price possible. Here is the typical process for selling a home in the greater Prosper area:
---
STEP 1
Instant Home Value
Let's face it, this is what everyone wants to know. You can use our automated system to find out an estimated market value for your home. Its not perfect, but it does use the MLS sales data that only REALTORs can use. Move over Zillow, this is not fake data...
Learn how we: Price Your Home
---
STEP 2
Pre-Listing Walkthrough
We believe every home is unique and simply looking at sales data in a database does not do justice to your home. That is why Deb previews every home we sell before she ever attempts to prepare a market analysis.
---
STEP 3
The Listing Appointment
At the listing appointment we present our findings and a suggested price. We go over the supporting data and provide you with a detailed line item expense report called the "net sheet". We can go fast or slow, just in case numbers make you fall asleep.
---
STEP 4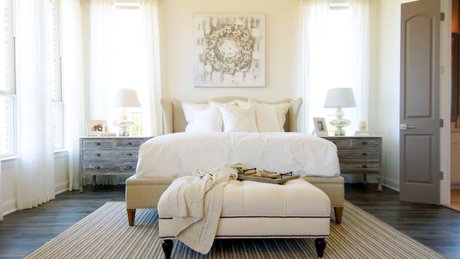 Staging The Home
At LivingWell Properties, we are confidently passionate about home staging and include this service for every home seller. Deb is an Accredited Staging Professional (ASP) and knows there is no better investment you can make in the sale of your home.
45 Top Tips For Selling Your Home
---
STEP 5
Digital Media
Digital Media is so much more than just an agent taking pictures on a camera. The home must be prepared properly and then its beauty captured through photographs, video, and interactive media. It sounds simple, but our unique process takes a great deal of time and work. We believe the results speak for themselves.
---
STEP 6
Our Marketing Plan
Features, not fluff.
Our marketing plan is very unique. It was created by Deb, who actually has a degree in Marketing from UNT. It is based on a very simple set of steps that many agents either do not understand or simply do not implement. We are happy to provide details when we sit down at the listing presentation with you.
---
STEP 7
Advertising
Where average agents fail and we excel!
Now we take all our hard-work and use it in advertisements featuring your home. Your home will appear on virtually every real estate website on the internet. Now that your home is visible, we present your home to specific people via retargeting and advertising. It is digital advertising that knows what people have expressed a desire to live in your neighborhood. These ads actually seem to follow a potential seller across youtube, Facebook and other sites. It might seem like digital stalking, but there is no denying the power of it to sell your home.
---
Let's Chat!
If you are interested in selling your home, then it is time we . There is no obligation to have us stop by for the initial walkthrough. We know you will be pleased with our service and we can't wait to meet you and your family.
Sincerely,